Introducing: Collage Templates in the Designer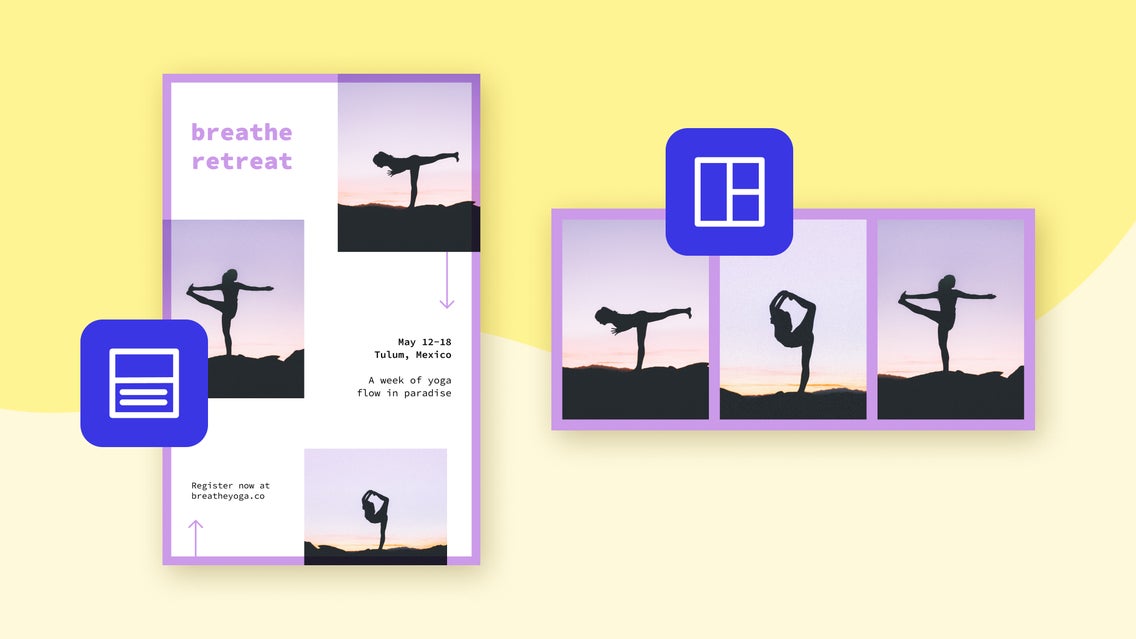 BeFunky's Graphic Design templates can be used for all of your graphic design needs – whether that's an event poster or social media story, there's a template for you. But did you know that you can also find collage templates within the Designer?
Collage Maker Vs. Graphic Designer for Collaging
By creating collages in the Designer, you have the flexibility to create more interesting shapes to display your images, arrange photos in an organic way, and layer other design elements to compliment your collage. But if you're looking for a more straightforward, image-heavy approach, sticking with the Collage Maker is probably the best option for you! With dozens of custom layouts and endless customization options, as well as the Collage Wizard, the Collage Maker has all you need to put your photos on display. Check out this tutorial to learn all about the ways you can customize your collage templates in the Designer!
Clipping Masks for Advanced Customization
With Clipping Masks, you can plug photos into almost any shape or text on your canvas. The drag and drop simplicity allows for instant results of an otherwise difficult design. This differs from the Collage Maker in that your range of shapes – organic and otherwise – is far wider. Make your text stand out by filling it in with a textured image or plug a photo into an organic shape for more interesting framework. Get creative and customize your collage design.
What Can I Use a Designer Collage Template For?
Just like the rest of our Designer templates, we have collage templates for almost every occasion. Here are just a few examples to inspire your next project:
Cards and Invitations
Make that special someone feel especially special with a collage birthday card. Or, compile your favorite images from a photo shoot for your wedding or graduation invitations. Take advantage of the opportunity to show off important moments or memories in your life while sharing a meaningful message.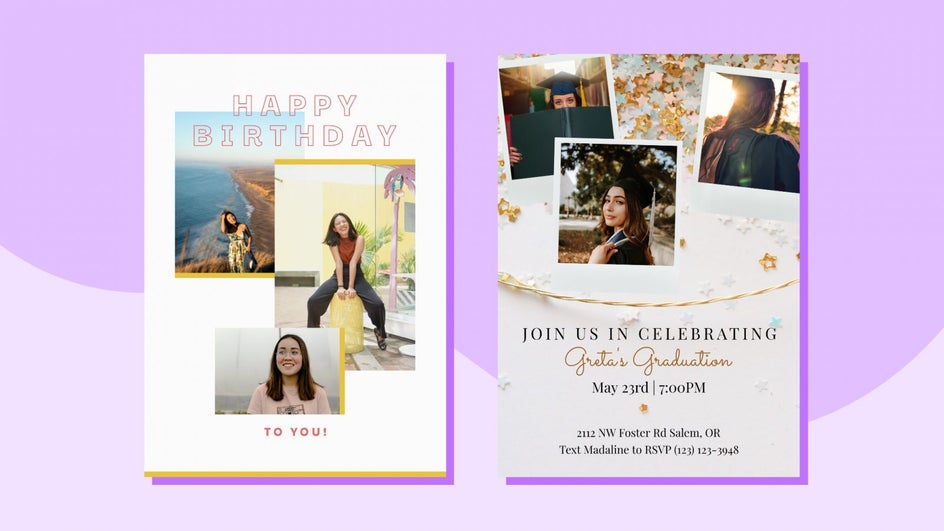 Social Media Posts
If you want to include as much visual information in a single post, a collage template is just the thing to grab attention. Use them to advertise your business, highlight a recent trip, or relay important information to your followers. Even with the Carousel feature available on most social platforms, you want to make sure the first image is the most impactful to encourage viewers to stay engaged.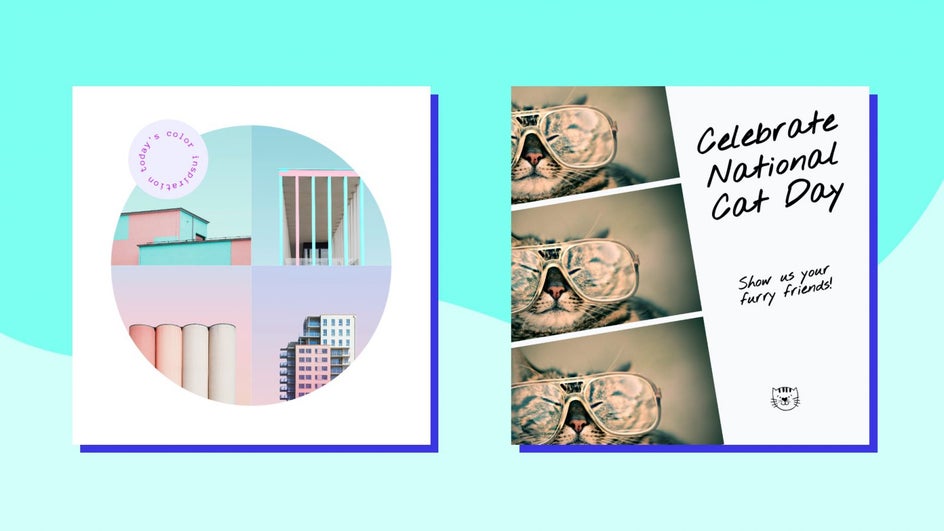 Marketing Materials
Whatever kind of marketing you need to do, BeFunky has the perfect collage template to get the word out. Showcase the best features of your real estate listings, create on-brand banners for your Etsy shop, or design a YouTube video thumbnail that stands out. With the ability to showcase multiple images, you don't need to just choose one when representing yourself.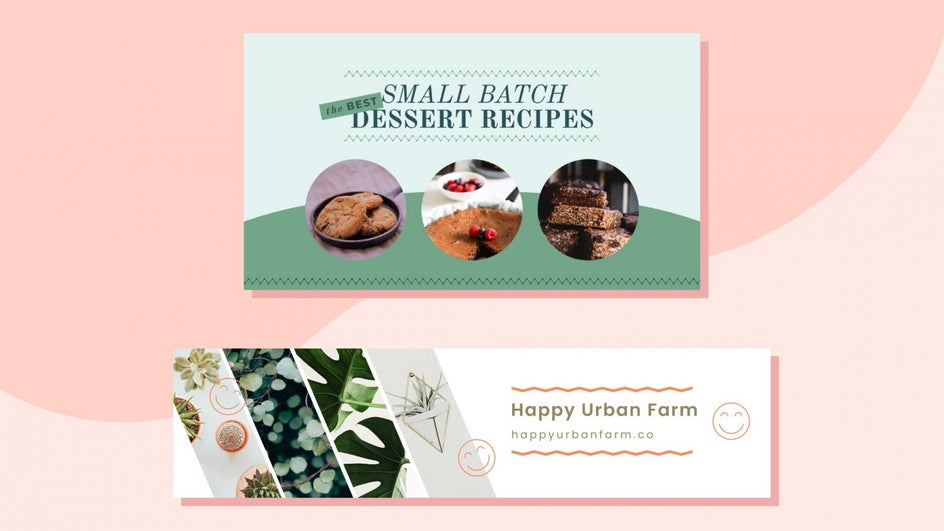 Designer Collage Templates for Creative Collaging
With BeFunky's Graphic Designer, it's easy to customize your own collage template in just seconds. Drag and drop your photos, change up the graphics and color scheme, add some text, and more. Or, head to the Collage Maker for our classic layouts, the Collage Wizard, patterns, and everything else you need to create a standout collage.
---