Experience the Magic of Our Collage Wizard
Create high quality collages with the click of a button.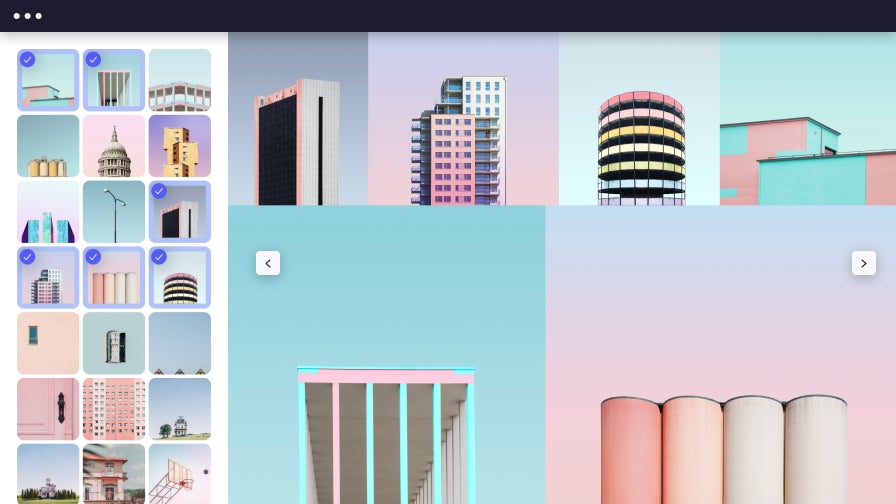 Collage Layouts Made Easy
Our Collage Wizard is collage-making magic like you've never seen before! We've taken the ease and simplicity of our popular Collage Maker and put it into a single button. Forget dragging and dropping each individual image – our Collage Wizard does the hard work for you so you can have a beautiful collage within just seconds. Simply upload your favorite photos and the Collage Wizard will show you hundreds of layout options to choose from. Our Collage Wizard is so easy it's no wonder it's one of our most popular BeFunky Plus features!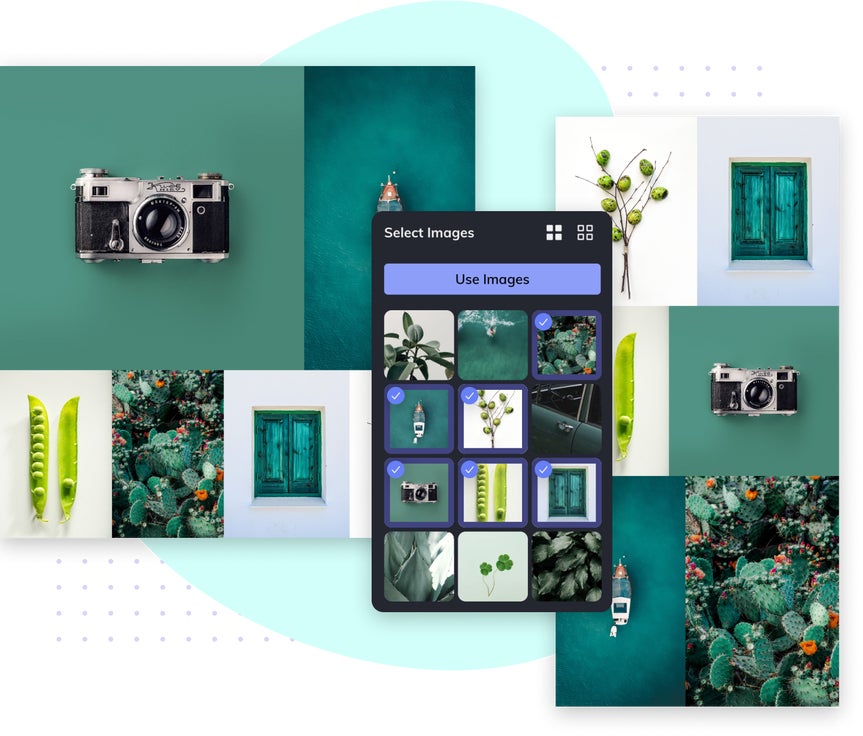 High Quality Results with No Details Lost
We know what you're thinking: what kind of sorcery is this? It may sound too good to be true, but we assure you it's not. You see, the Collage Wizard automatically generates the optimal collage layouts for you based on the images you choose. By taking these into consideration, it can quickly and easily produce high resolution photo collages without cropping or clipping a single image, so no fine details get lost in the process. It's automatic collage-generating technology like no other!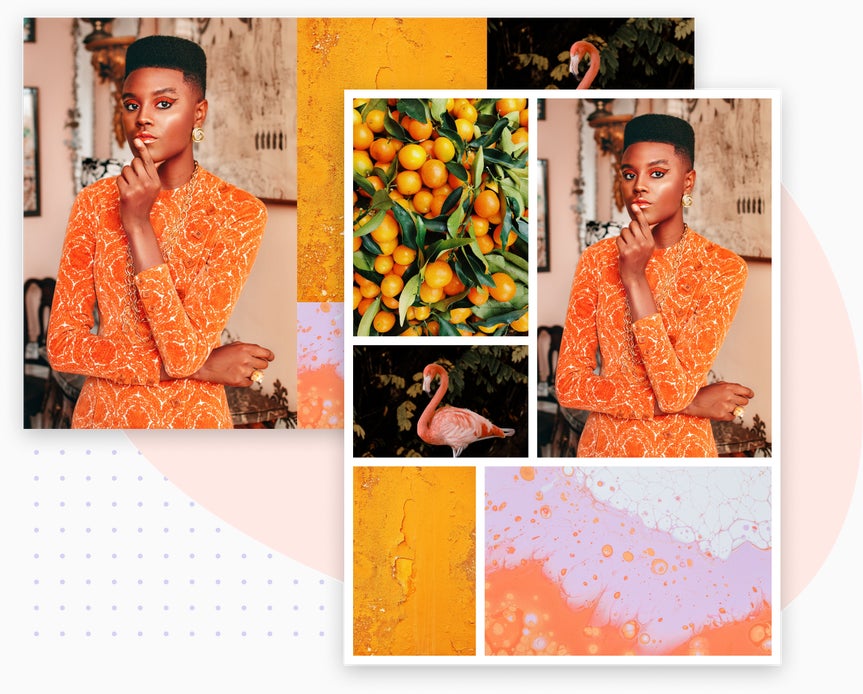 Endless Customization to Capture Your Personality
Guess what? It doesn't just end there. Once you choose a collage layout that the Collage Wizard generates, there are still plenty of customization options to take advantage of! Modify the layout by adding or removing photos, resizing cells, or increasing or decreasing the space between photos. You can also jazz-up your picture collage with text in a variety of fonts and styles, or choose to add eye-catching graphics from our gigantic (and ever-growing) library. Add patterns, background colors, and ALL the personality you could ever want. After all, who said every photo collage should essentially look the same?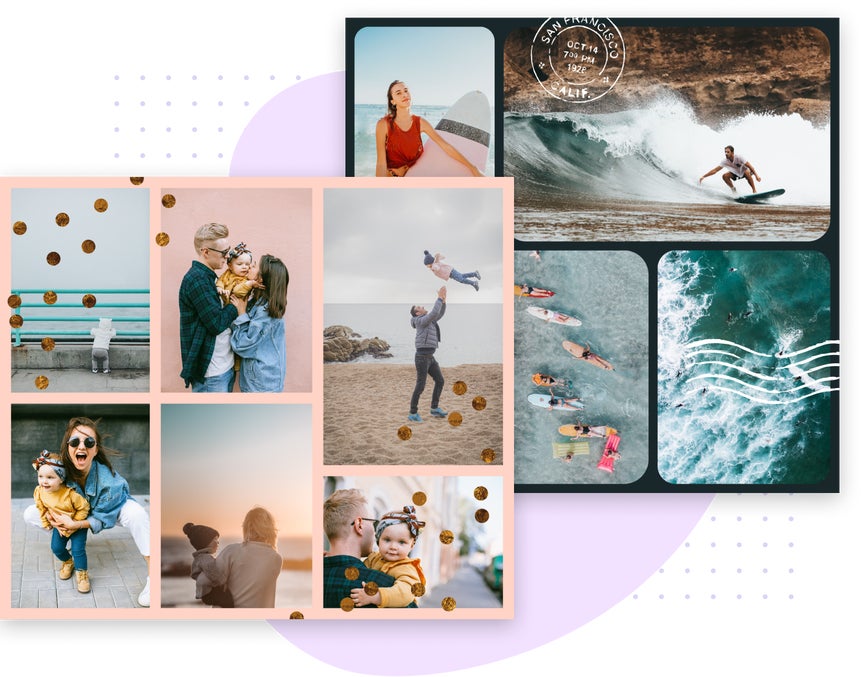 How to Create a Collage Using the Collage Wizard
01.

Upload Your Photos

Upload your photos to your Image Manager in the Collage Maker.
02.

Add Your Images

Open the Collage Wizard and select the images you'd like to use.
03.

Select Your Layout

Browse the layouts automatically created by the Collage Wizard and select your favorite.
04.

Customize Your Collage

Move images around, resize cells, add a background color, and more!
Collage Wizard by BeFunky