How To Add Patterns To Collages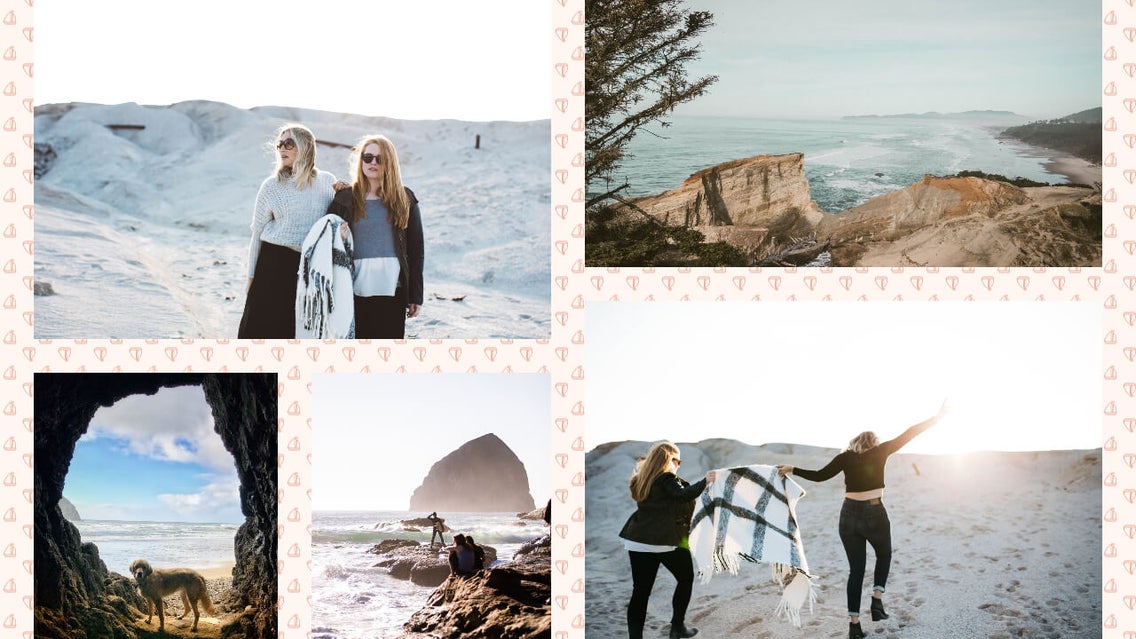 Before digital photo collages, people would cut and paste different textures, patterns, graphics, and photos into scrapbooks, rearranging and adjusting until they created their masterpieces. A big misconception with digital collages is that they should only include photos when in reality, there are so many other options and avenues!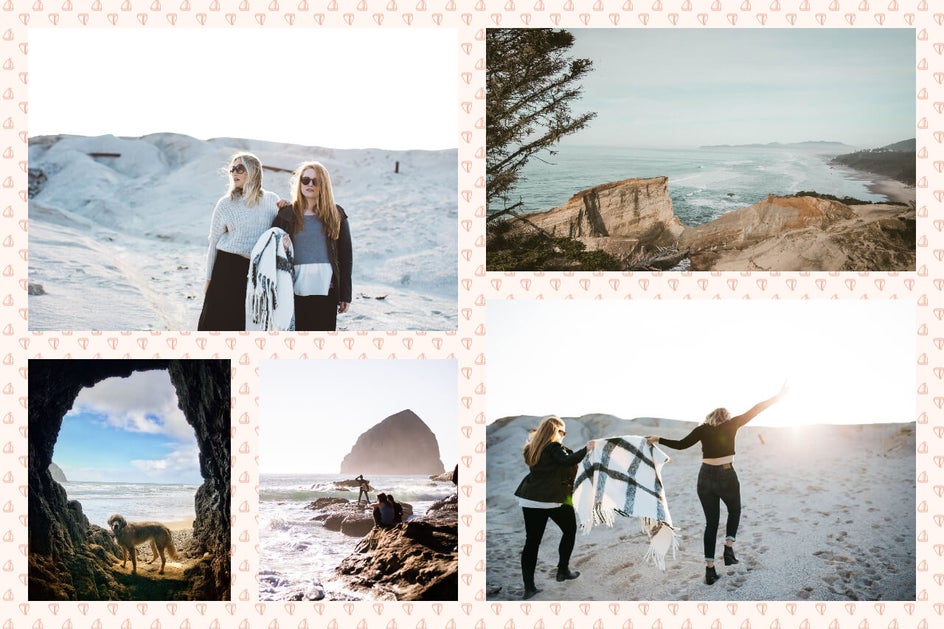 In BeFunky's Collage Maker, there's a whole collection of Patterns you can add to your collages for extra flare. From seasonal patterns to geometric shapes and colorful prints, there's a Pattern for every look! These Patterns give you the ability to spice up your collages for whatever event or season you want. We'll show you how to create some truly unique pieces of art that you can share with your friends and family!
Examples of Photo Collages with Patterns
Adding patterns to photo collages helps to break up the imagery so that it creates visual intrigue and helps the elements to interact with one another in a more fluid manner. Here are some of our favorite occasions for adding Patterns and mixing up your photo collage:
Invitation
Whether you're a fan of print or digital invitations, creating something quick for a party or event lends you more time to focus on the actual party planning. Using the Collage Maker is a great way to pull together your favorite photos for a truly customized invitation. Just be sure to size your photo collage for printing and select a layout you love!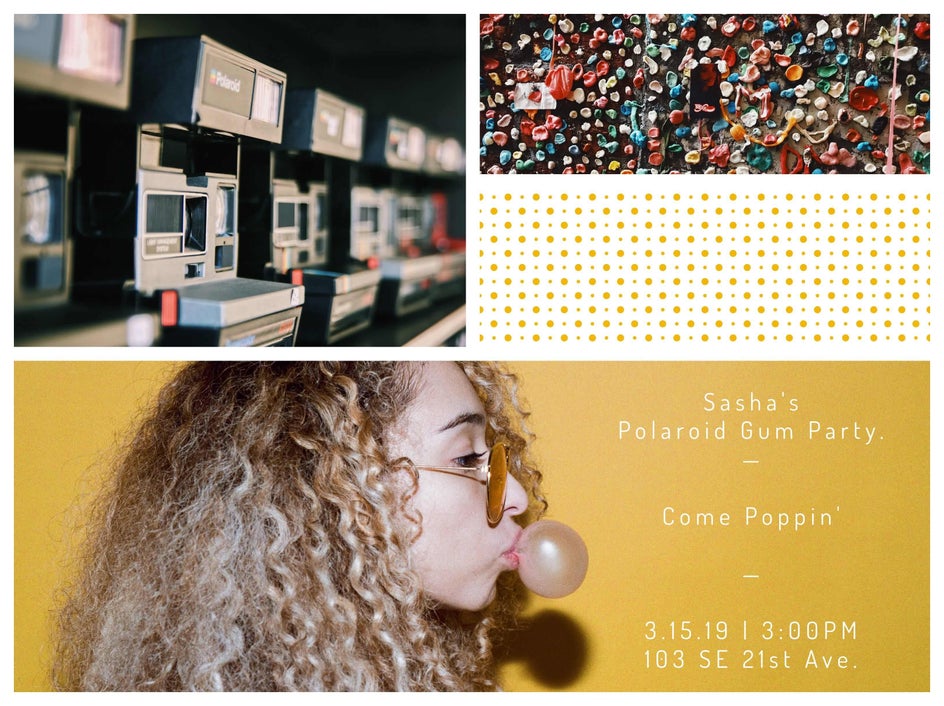 The Patterns tab gives you plenty of patterns you can use for parties, holidays, and events. Take a look at the Polka Dots, Stripes, and Geometric pattern categories to add some extra textural elements to your collage! Try matching the patterns with similar shapes you find in your images - this will help with consistency.
Postcard
Postcards are a great way to check in with friends and family while you are traveling. This can be done on the go while you travel from one place to the next. Find some patterns that complement the colors or textures in your photos so that all of the elements tie in together.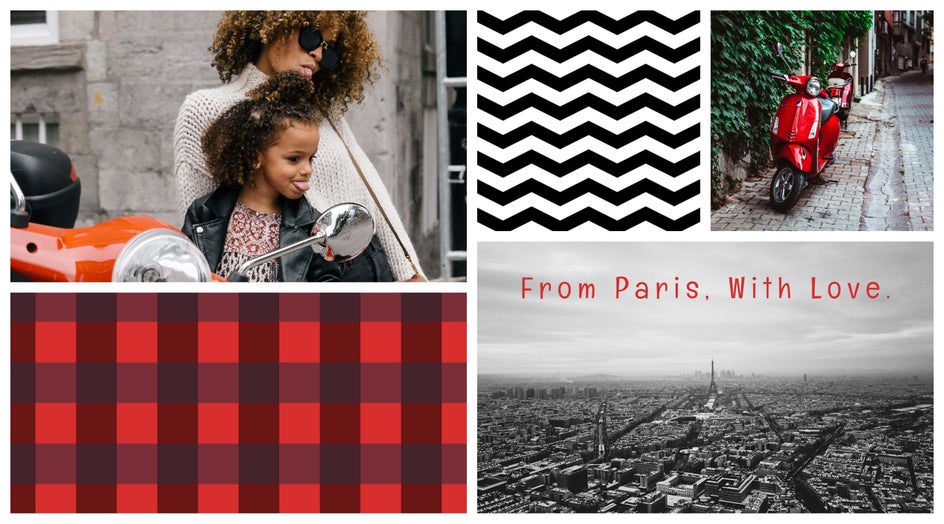 Seasonal Greeting
Finding patterns by topic is a great way to tie multiple elements together. Whether you are sending a collage to friends for your holiday card or are wanting to share a summer vacation greeting, there are many themed patterns to choose from!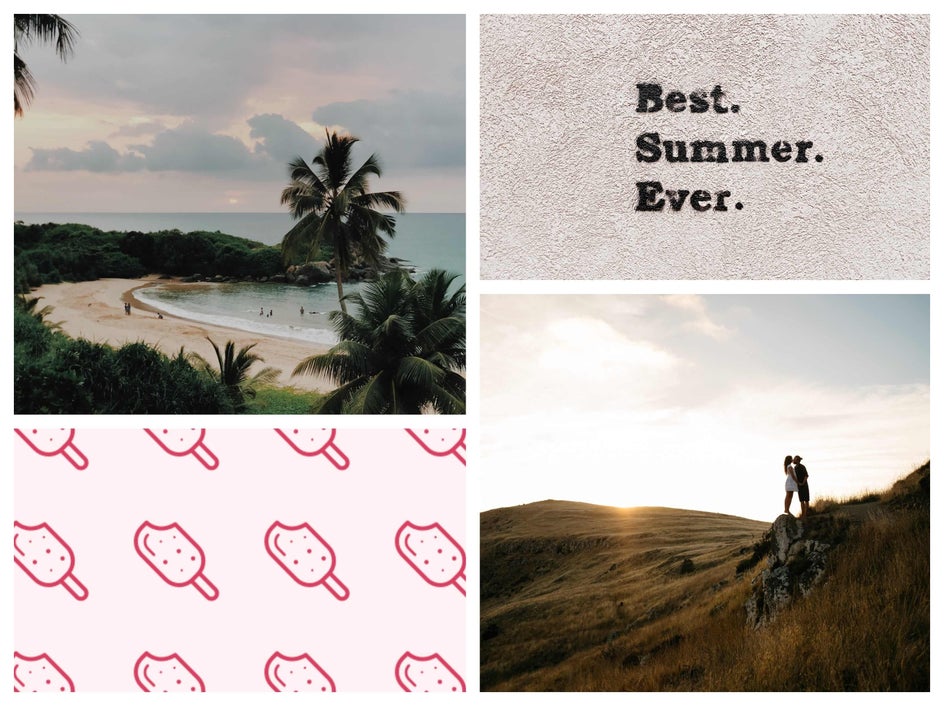 Photo Collages With Patterned Backgrounds
As an alternative to adding patterns to collage cells, you can also create collages with Patterns as your background! All you have to do is double click the Pattern thumbnail to add it to the spacing in your collage.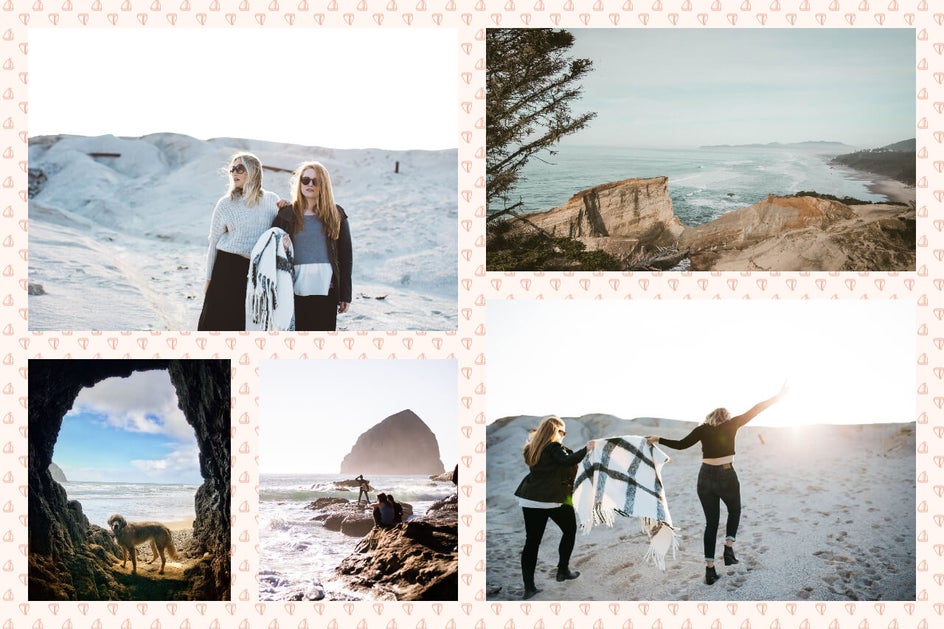 Be sure to browse all the categories available in the Patterns tab to see which ones are the most intriguing to you. We'll show you how to add them to your collages and customize them to perfection next!
How to Add Patterns to Photo Collages
To start adding Patterns to collages, head to BeFunky's Collage Maker. Once you're there, select the Layouts tab in the main menu on the left. You can choose from dozens of different layouts depending on what you want your collage to look like, how many cells you want, or what you want to use your collage for - like Facebook or Pinterest. When you find one you love, click on it to load it onto the canvas.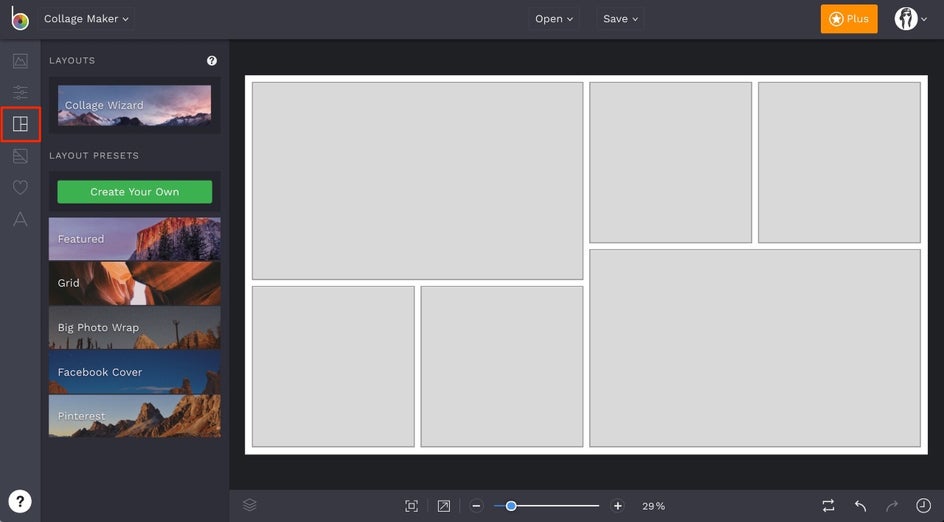 Once you have a layout selected and loaded onto the canvas, click on the Image Manager tab (the top icon) in the menu on the left and upload the images you'd like to use in your collage. When they're uploaded, the images will appear as thumbnails that you can drag and drop into the collage cells. If you want to rearrange them, simply click and drag the image from one cell to the other to replace each cell with the other selection.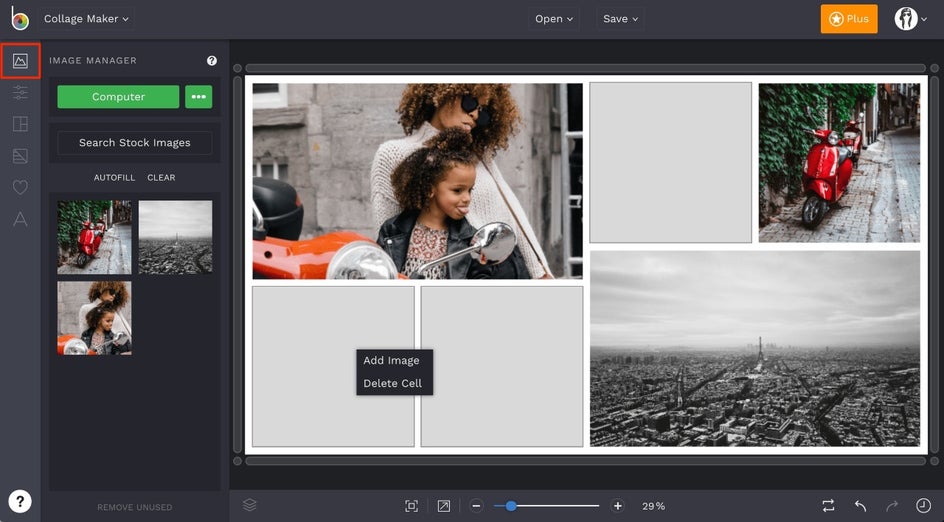 Pro Tip: You can also choose to get rid of cells if you want in order to change up your collage layout. Simply right-click on a cell and select Delete Cell.
Now for the fun part! Click on the Patterns tab in the menu on the left. You can choose from dozens of patterns that work with your collage by theme, pattern, or color. Find patterns or themes within your photos to gain some inspiration! Once you find a pattern you like, simply drag and drop it into whichever cell you want, just like you did with the photos.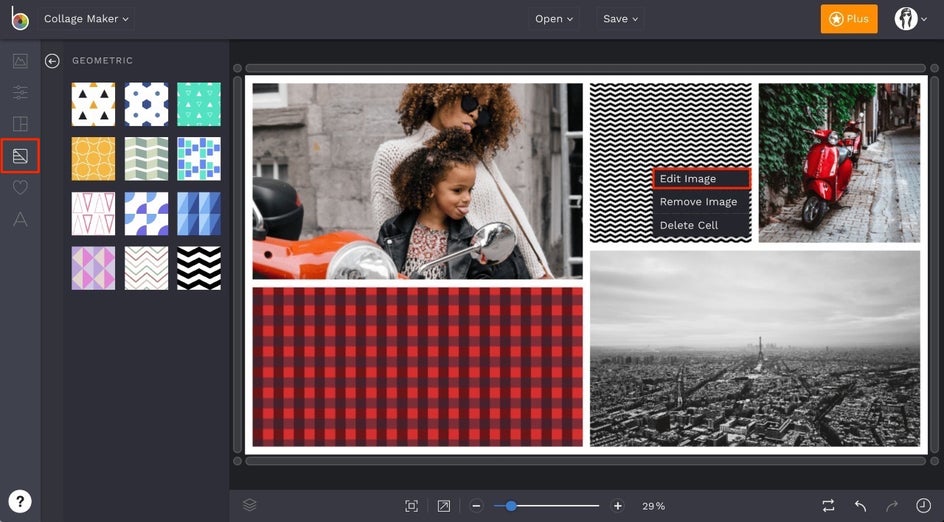 Pro Tip: To add a Pattern to the spacing between your photos instead of to a collage cell, double click the Pattern thumbnail.
Once you feel you've found the perfect patterns, you can edit them further if you feel they need a tweak. To customize a Pattern, click on its collage cell and select Edit Image from the menu that appears. This will bring up an Edit Image menu that allows you to adjust the size and orientation of the pattern.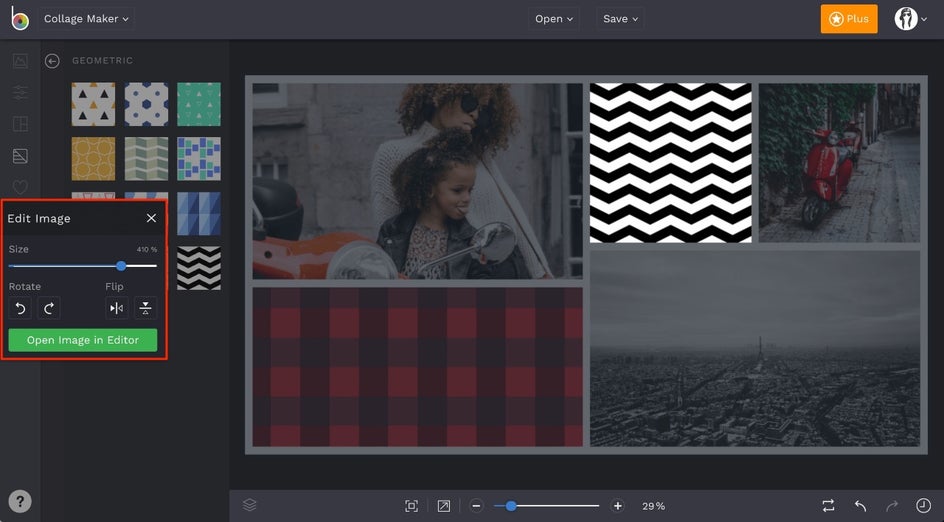 After you feel you have the images and patterns all figured out, feel free to save the collage from here or add in some text! To add text, simply click on the Text tab in the menu on the left (the A icon) and select the Add Text button. A textbox will appear for you to type anything you'd like. You'll notice that any time your textbox is selected, a Text Properties menu appears for you to adjust the font, size, color, letter spacing, and so much more!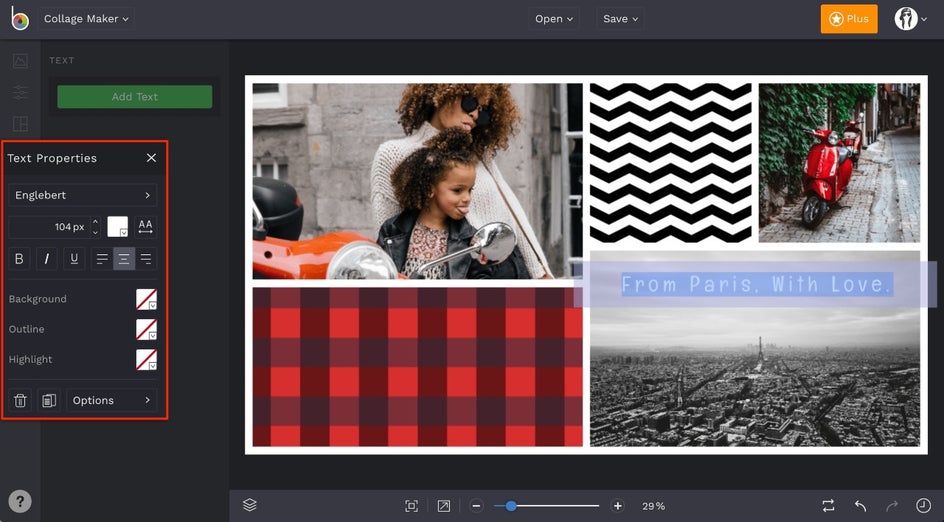 Once you feel that your collage is finished, click the Save button at the top of the Collage Maker. You can use the Save menu to save the collage to your computer for printing or sending digitally, share directly to your social media channels, and more!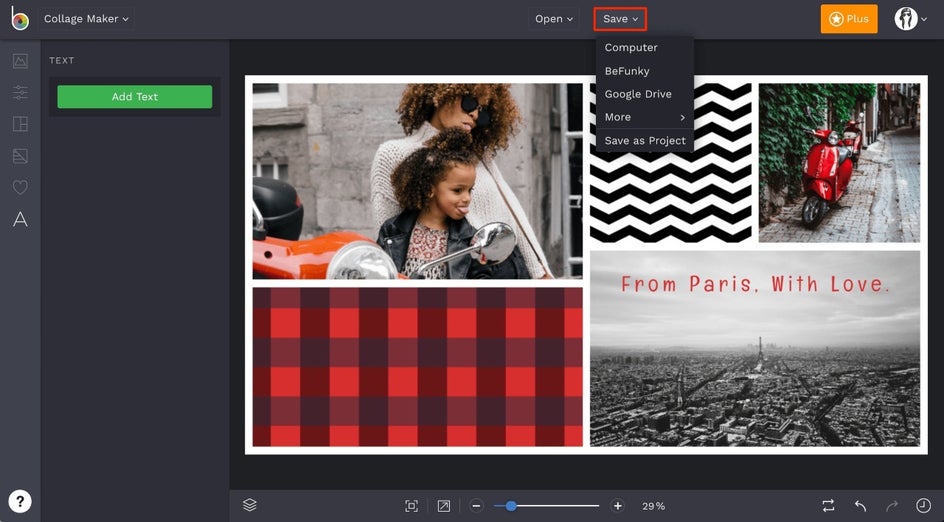 Ready to get creative with Patterns in your next photo collage? Click the link below to get started!
The Easiest Collage Maker on the Web
---