Access Over a Million Free Stock Images With BeFunky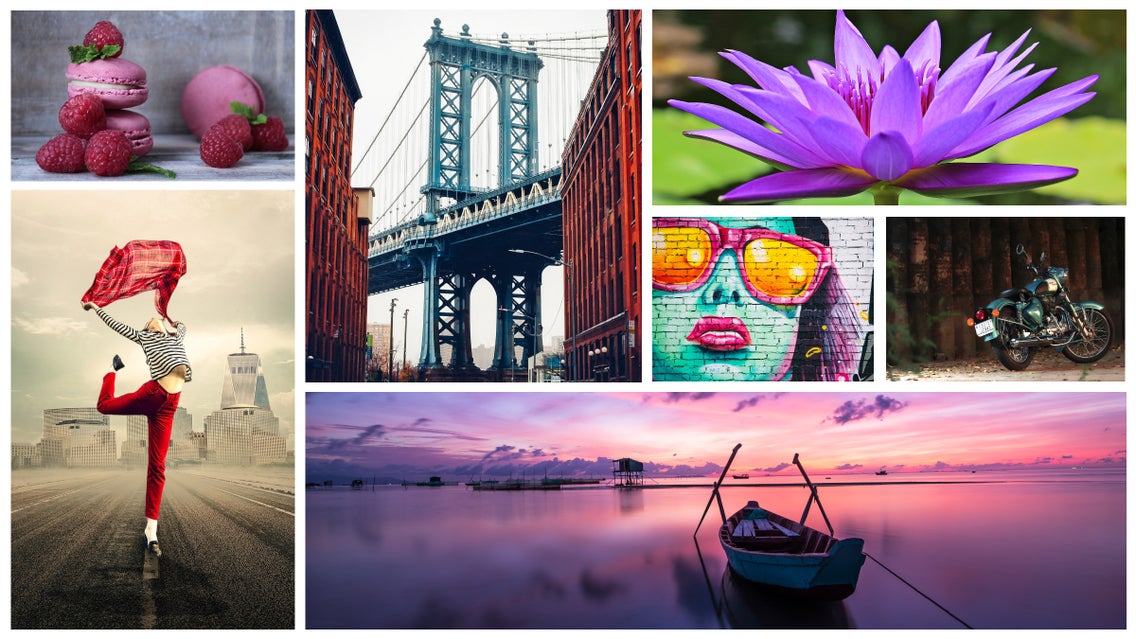 "A good snapshot keeps a moment from running away," said Eudora Welty back in 1973. That sentiment still holds true today in the age of digital cameras. BeFunky's Stock Image Library offers over a million beautifully captured moments available for use in all your projects!
The stock photos in our library are supplied by Pixabay and Pexels. All images are provided royalty-free by a talented group of international photographers. We hope these gorgeous high-resolution images will inspire you to create your best projects ever!
Finding the Perfect Stock Images
With so many choices, you'll find exactly what you're looking for and probably some amazing shots you weren't looking for. Create mood boards, social media posts, wedding invites, collages, get-well cards, and so much more. Let's delve into this valuable tool and learn how to use this resource to its utmost.
Step 1: Head to the Image Manager
All of BeFunky's tools, including Photo Editor, Graphic Designer, and Collage Maker, have instant access to the Stock Photo Library. Click on the Image Manager icon in the upper left and click on the '...' button to choose from over a million free stock photos.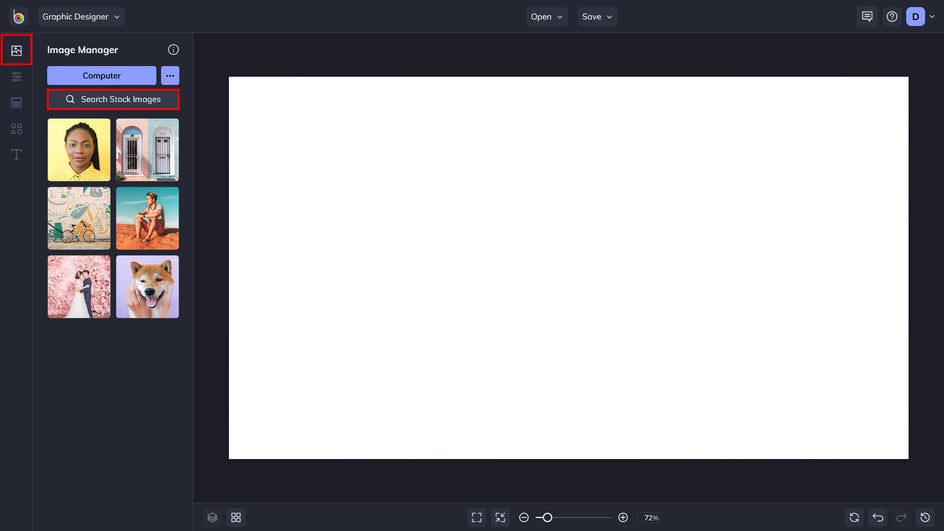 Step 2: Make Your Selections
The Stock Image Library gives you all the power you need to find specific photos for your projects. Type a search term into the field at the top left of the page.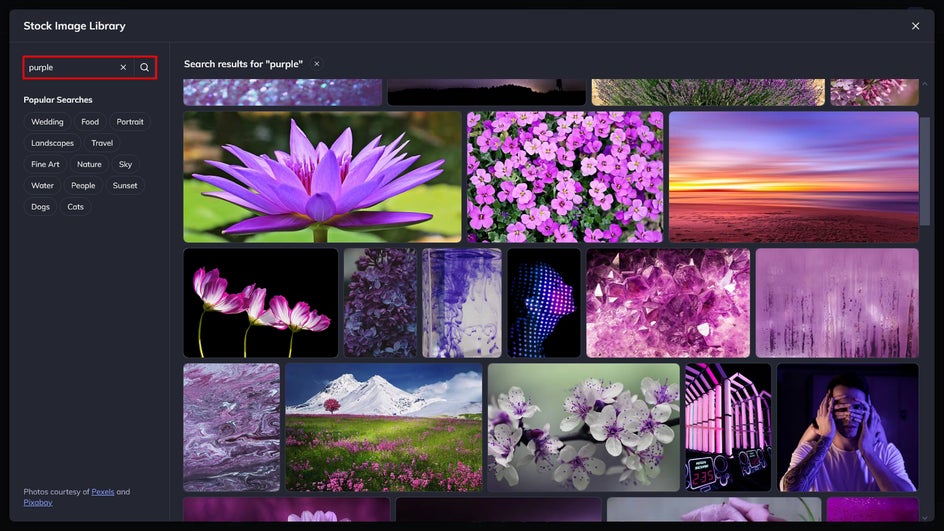 Or, use the Popular Searches buttons under the search field for quick access to the most searched terms. All images have multiple tags to provide the most accurate results.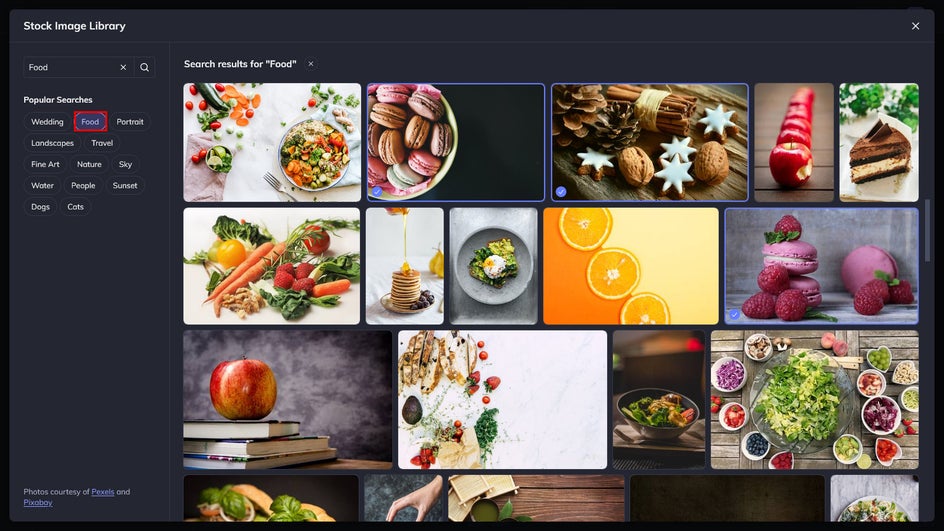 Click on the photos you want to use, and they will be highlighted by a blue checkmark and outline. These will be added to your Image Manager.
Step 3: Place Your Images
When you exit the Stock Image Library menu, you'll find the images you selected have been added to your Image Manager on the left.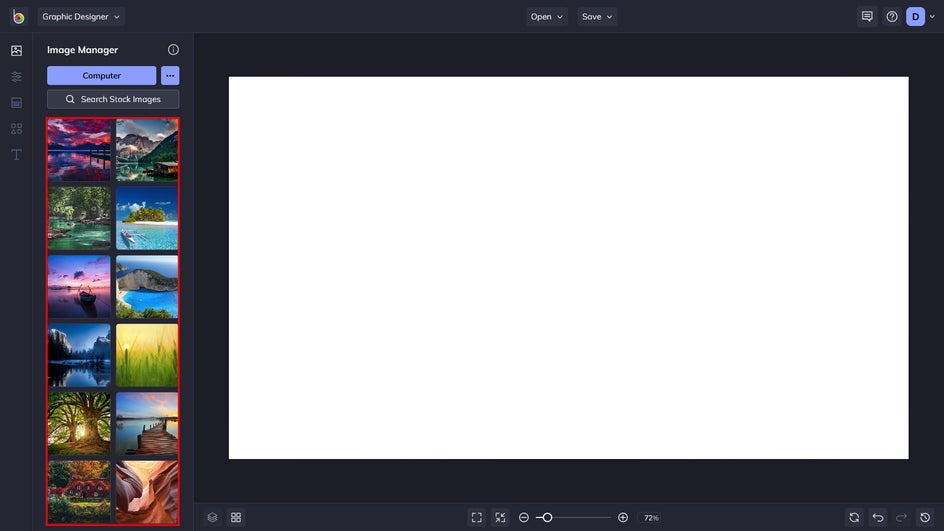 From here, you can right-click a thumbnail to add your photo as a cell in the Collage Maker, a layer in the Graphic Designer, or a background in the Photo Editor! You can also just drag and drop photos directly onto the canvas or template. It's up to you.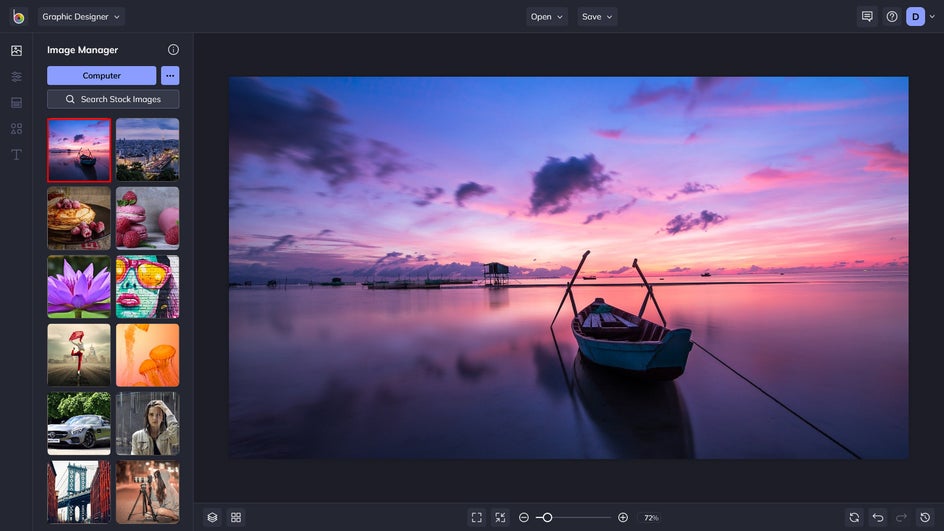 Are you ready to start searching BeFunky's extensive Stock Image Library? Find everything you need to create your best projects with free stock photos at the link below.
Start Searching!
Everything you need for your project is here within BeFunky's web app. No more wasting time scouring the web for low-res assets with questionable histories! BeFunky's Image Manager can help you find amazing images and beautiful backgrounds. Use these royalty-free photos to get funky and unleash the creative beast hiding inside you!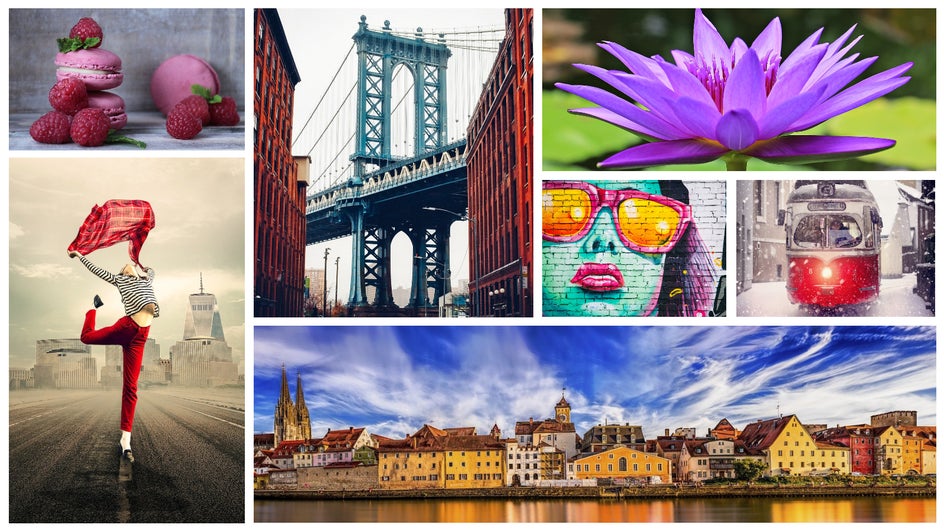 Graphic Design, Simplified.
---