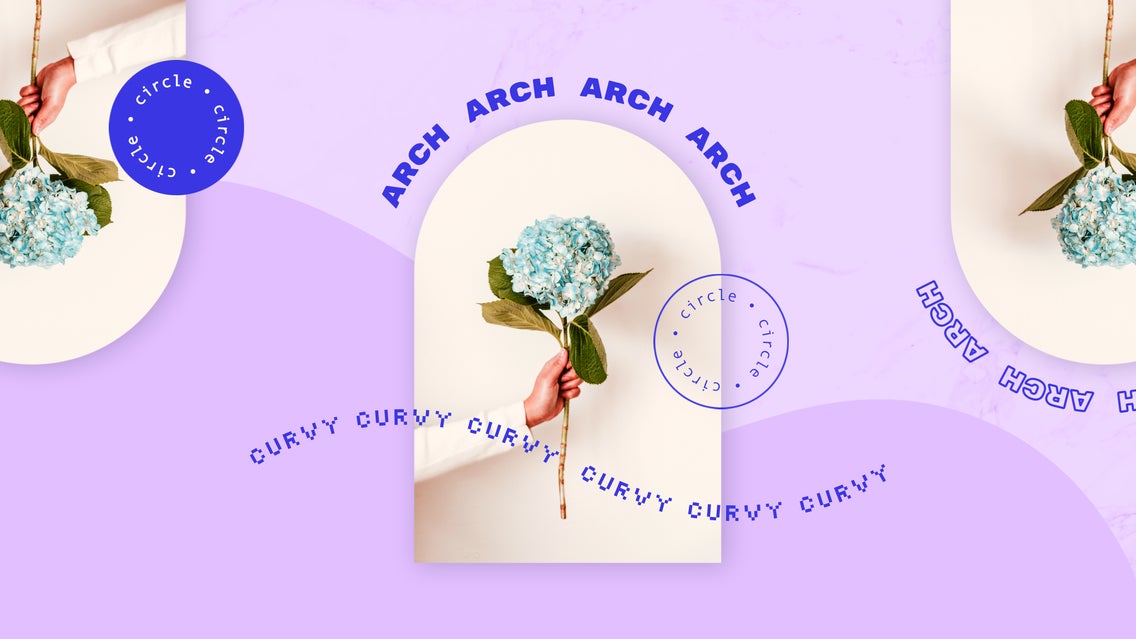 We are excited to announce a new addition to our Text Editor – Curved Text! By simply checking a box in the Text Properties menu, you can transform your writing to compliment your visuals. This feature incorporates our preexisting Background, Outline, Highlight, and Drop Shadow options seamlessly. And it works great when bolding, italicizing, or underlining as well! With BeFunky, there are so many ways you can customize your curved text.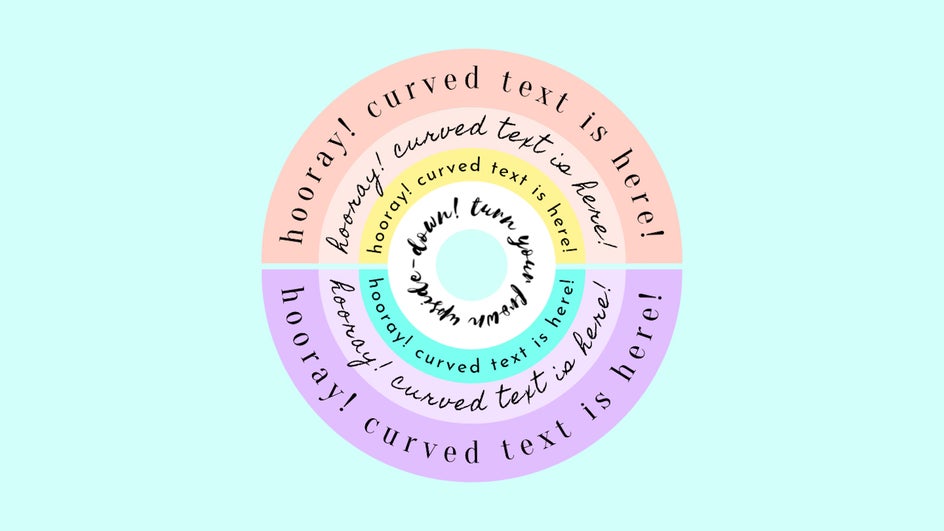 Come Full Circle
With Curved Text, not only can you make a rainbow of words, but your text will inevitably curve into a perfect circle once you've added enough characters and spaces. And you can curve it in either direction by using the Amount slider. Experiment by creating multiple circles of text and layer them in interesting ways, or create a tunnel of words by slowly decreasing the text size with each circle. Just know that no matter what you choose to do, it'll be perfect.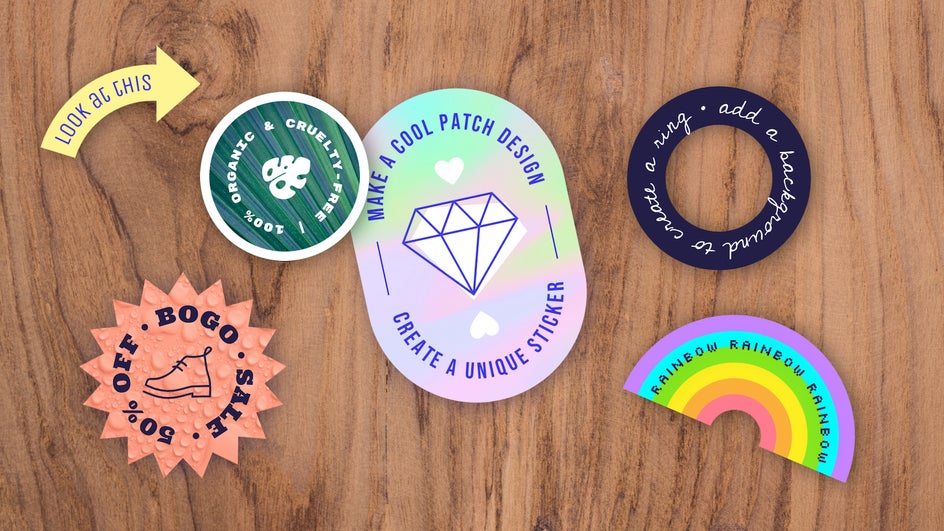 Keep It In Line
If you want to underline your newly curved text, our feature will do so without breaking the line – regardless of what you're typing or how curved you're getting. The same can be said for highlighting or adding a background! This is a great way to produce cohesion when using particularly elaborate fonts or complex characters. We know how frustrating it can be when you have to limit your creativity due to something outside of your control, so we made something that works for everyone's project.
Get Curvy With BeFunky
With BeFunky's new Curved Text feature, you can elevate your projects to new heights and bend them to new degrees. Apply it to a graphic design project that utilizes more organic shapes, or use it to frame a meaningful photo with a unique message. Whether you're working in the Photo Editor, Graphic Designer, or Collage Maker, we guarantee that you'll love it!
Photo Editing, Simplified.
---