How to Create The Perfect Twitter Header
With over 211 million daily active users and counting, it can be a little tricky to stand out from the sea of profiles on Twitter. But what if we told you that rising above the pack can be as easy as creating the perfect Header? Twitter Headers are a representation of what users can expect from your channel, and since they take up the most valuable real estate on your profile, they really can make or break your first impression.
Thankfully, BeFunky's Twitter Header Maker contains templates that are the perfect starting point for designing a Twitter banner that suits your personality or brand. Our templates have already been beautifully designed, so customizing them is as easy as drag-and-drop. Keep reading to find out how!
How to Create a Twitter Header Using BeFunky
Ready to customize your own Twitter header template? Click here to head to BeFunky's Twitter Header Maker an get started!
Step 1: Select a Twitter Header Template
The link above will take you directly to BeFunky's library of professionally designed Twitter Headers. Simply select a design that takes your fancy, then click Use This Template to begin.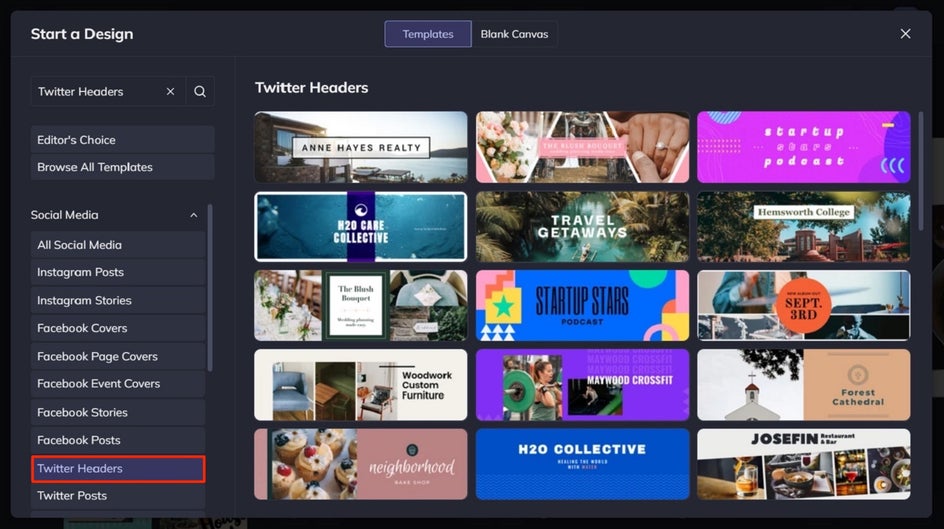 Step 2: Swap Out the Existing Images
First up, we're going to swap out the template's existing image or images for ones representing your own personality or brand. To do this, click on the image you wish to swap, and an Image Properties toolbar appears. Click Replace to open an image from your own files.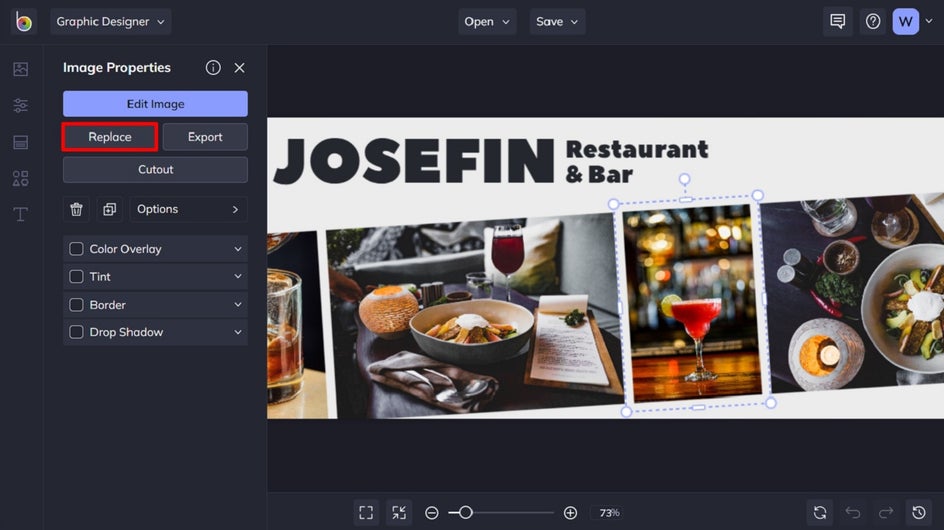 Alternatively, if you wish to use a stock image, you can navigate to Image Manager in the main menu to the left, followed by Search Stock Images. This gives you access to BeFunky's huge library of stunning stock photos, all of which are free for commercial or personal use. Just type your search term into the search bar, then click on the image(s) you'd like to add to your Image Manager for use in your template.
Step 3: Edit the Existing Text
Now that your image is in place, it's time to edit the existing text to better reflect what your Twitter profile is all about. Just double-click on the text box you wish to edit and type what you want it to say.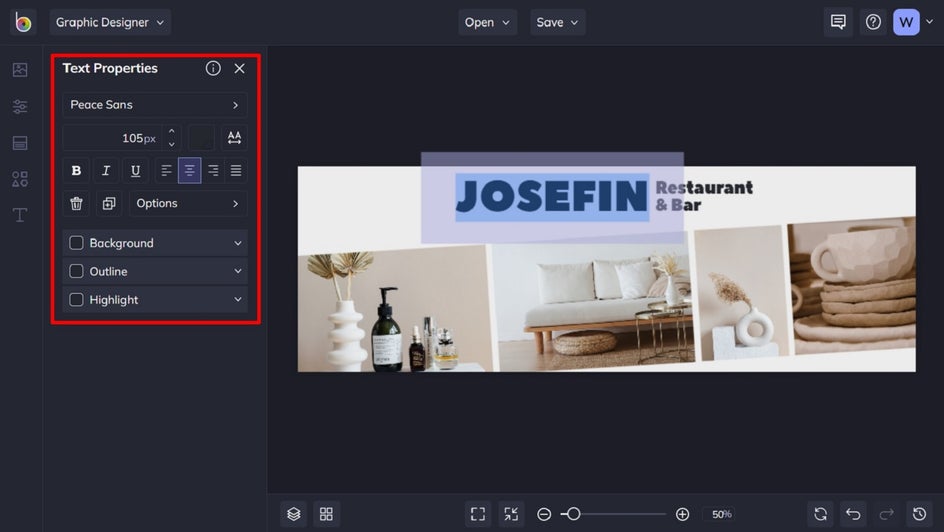 You'll notice that when you select a text box, a Text Properties toolbar appears. From here, you can change the font of your text by selecting one from BeFunky's library. Additionally, you can click on the colored square at the top of the Text Properties toolbar to change the color of your text. This allows you to choose a color from the Color Palette, enter the HEX Color Code of a specific hue, or use the Eye Dropper Tool to select a color already present in your template.
Additionally, from the Text Properties toolbar, you can edit things such as font size, spacing, alignment, and more.
Step 4: Add Graphics
Want to insert new graphics for some extra flair? Navigate to Graphics (the heart symbol) in the main menu, then click Search Graphics to the left to access BeFunky's large library of symbols, shapes, lines, and so much more.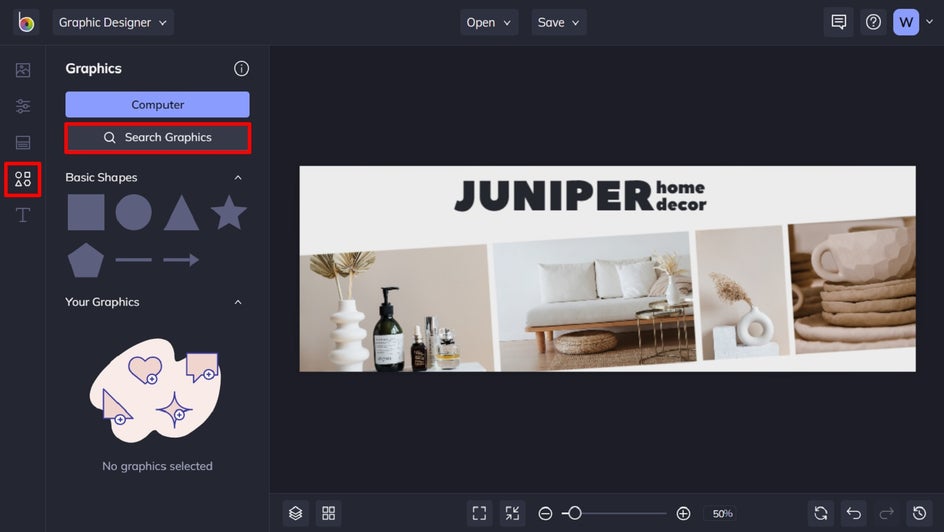 You can also edit the color of graphic elements by clicking on them, so the Graphic Properties toolbar appears. From here, you can open the Color Palette, type in a color's HEX Color Code, or use the Eye Dropper Tool.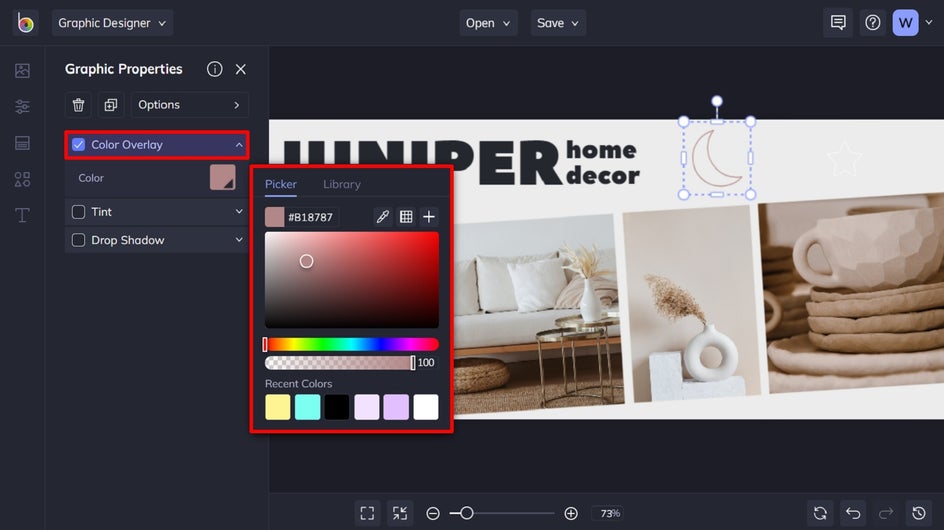 Step 5: Save Your Twitter Header
Once you've finished editing your Twitter Header, it's time to save it so it's ready to share with the online world. Click Save at the top of the screen and select your desired save location, including your computer, Dropbox, or even Twitter itself!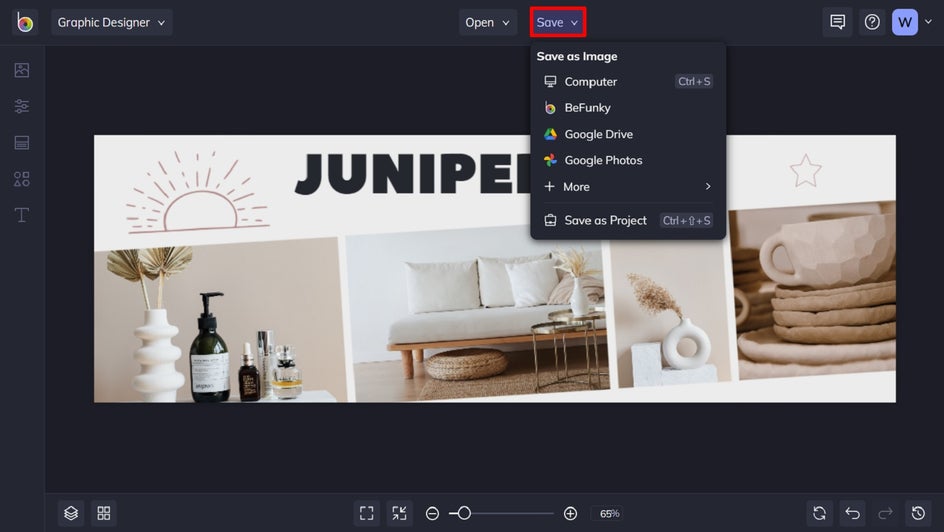 Final Results
With BeFunky's Twitter Header Maker, creating an eye-catching header that's perfect for your personal or business profile isn't just easy, but fun too!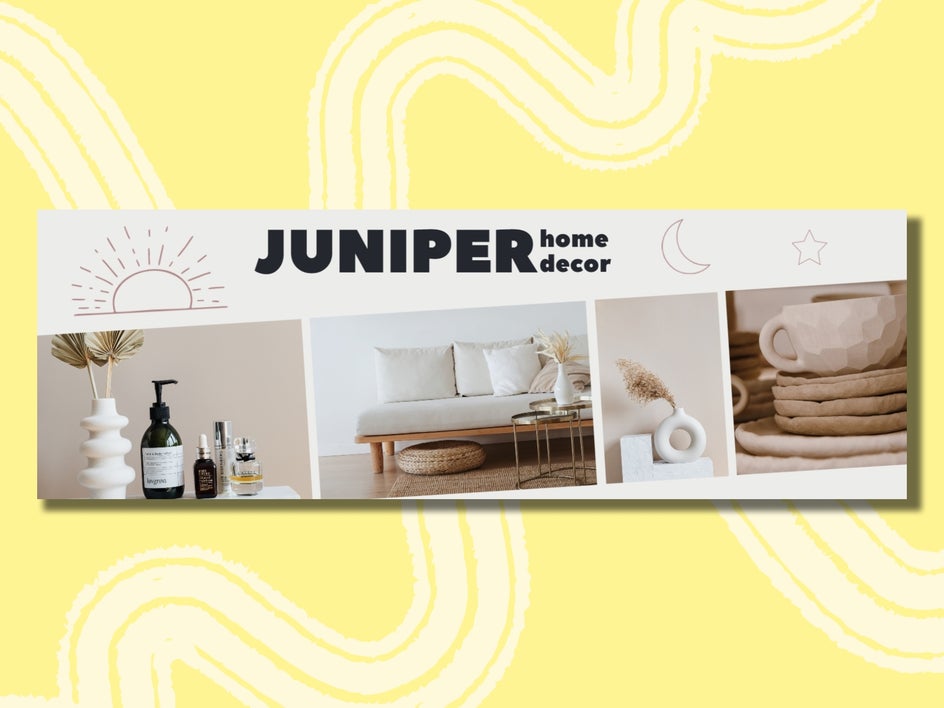 These templates can also be resized to fit your Facebook Page, YouTube, and other social media platforms to create a cohesive look throughout your channels – all with the click of a button! 
Twitter Header Inspiration
As you've learned, creating a banner using BeFunky's Twitter Header Maker is easy. So easy, in fact, that you may be swamped with too many ideas to get started. Luckily, we've rounded up some trending Twitter header aesthetics to help you narrow down your ideas!
Pop of Color
Templates featuring bold pops of color are eye-catching and attention-grabbing, hinting to Twitter users that when it comes to your content, you're loud and proud.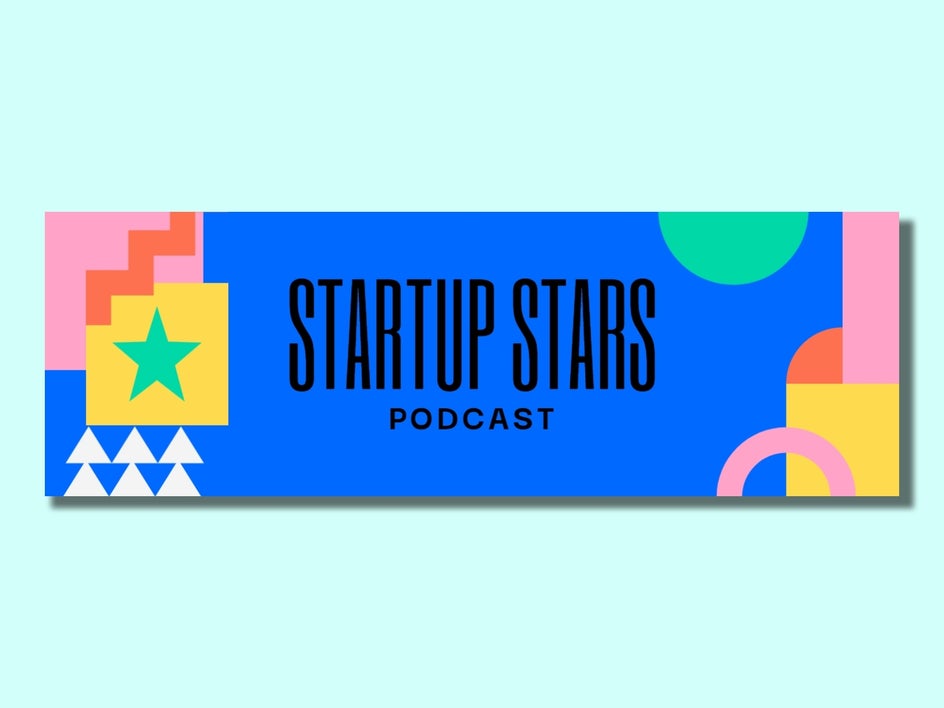 Templates such as this one are great for brands with punchy color palettes who need a Header design that will set a powerful impression, while still perfectly balanced so it doesn't steal the show over their content.
Modern Design
Headers with a modern minimalist vibe might not be as colorful or punchy as those with pops of color, but trust us – they're just as eye-catching and impressive.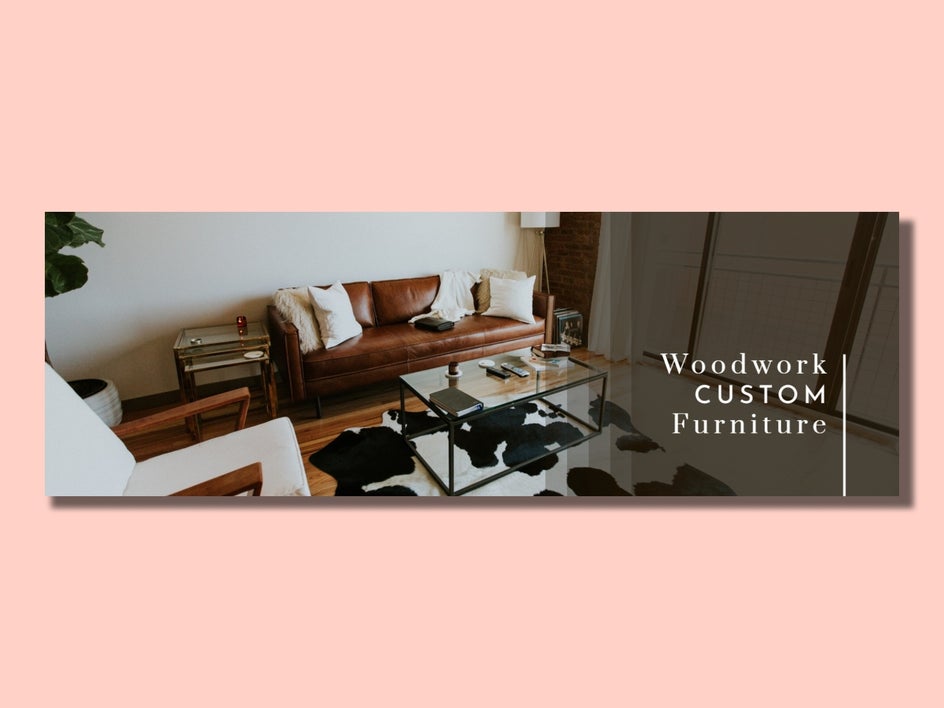 Templates such as this one are ideal for brands wanting to showcase their product or service in a natural, lifestyle setting that appeals to their target audience. It's low-key, yet highly effective.
Retro Geometry
There's just something about a combination of shapes and lines that draws our eyes and calms our minds. They're familiar and comforting and can even be used to point our attention to particular parts of the design or give the illusion of movement.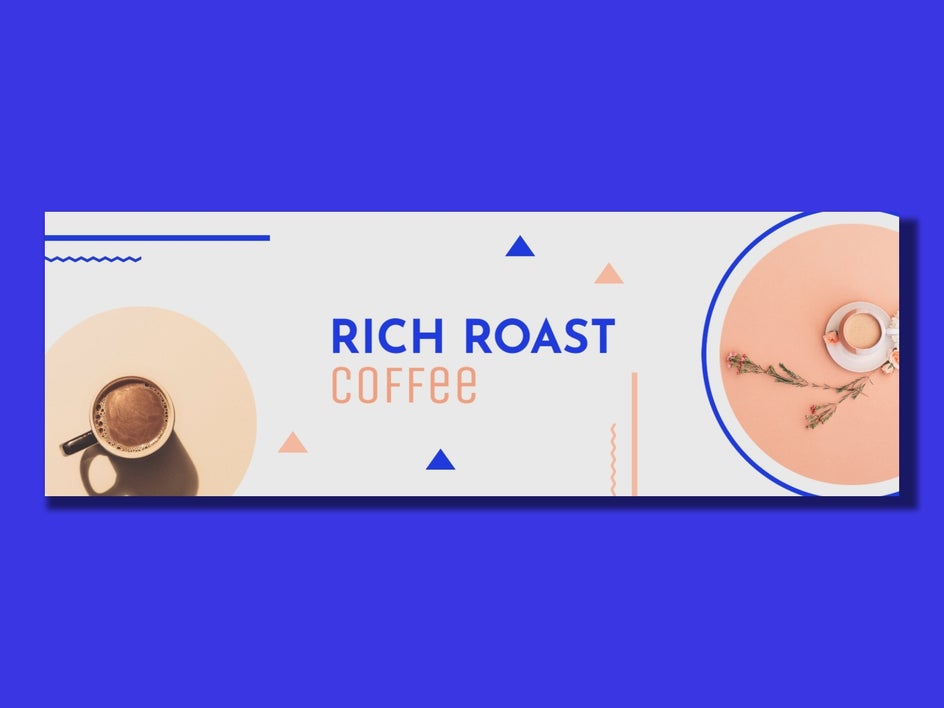 When repeated or used with old-school colors, geometrical shapes can even set off retro vibes, which are perfect for brands or people opting for that aesthetic. Simple, yet so cool.
Minimalist Collage
You know the saying: a picture tells a thousand words, so imagine how effective multiple pictures can be when used in your Twitter Header? Rather than detracting from the rest of the visual content posted on your profile, however, setting out these pictures in a minimalist way gives them the breathing space they deserve.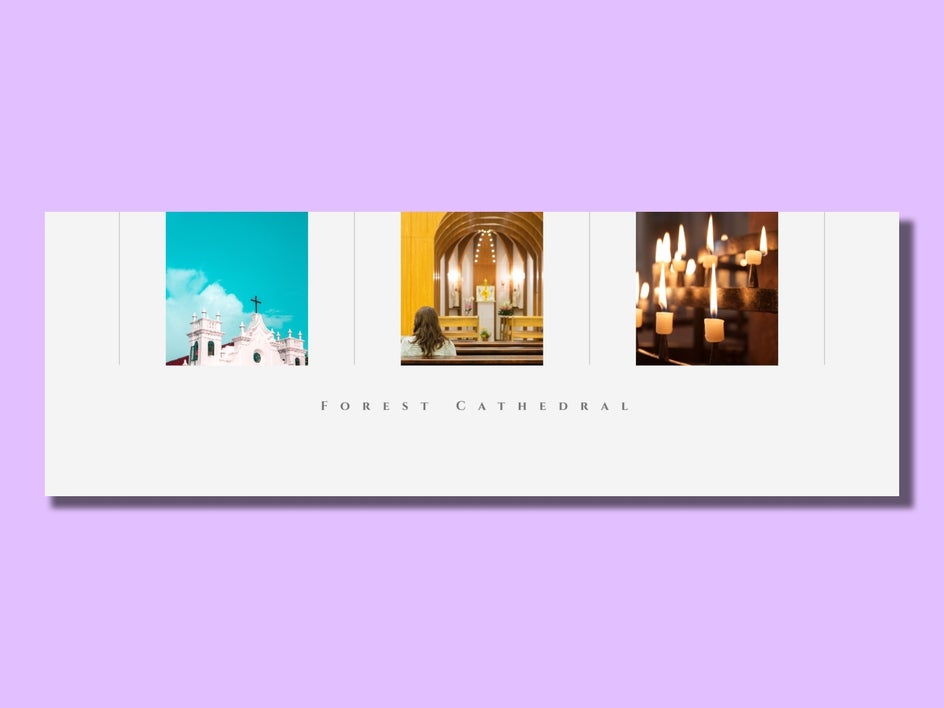 Templates such as this one are perfect for telling your brand story visually across multiple photos, or even for those working in visual fields such as photography, as a way to showcase your best work.
Turn up Your Twitter Game With the Perfect Header
For an eye-catching Twitter Header that suits your personality or brand, check out BeFunky's huge library of Twitter Header templates. With just a few simple tweaks, you too can transform your Twitter banner from average to amazing. Go on, try BeFunky's Twitter Header Maker for yourself!
Graphic Design, Simplified.
---