How to Use Stock Images for Marketing Your Business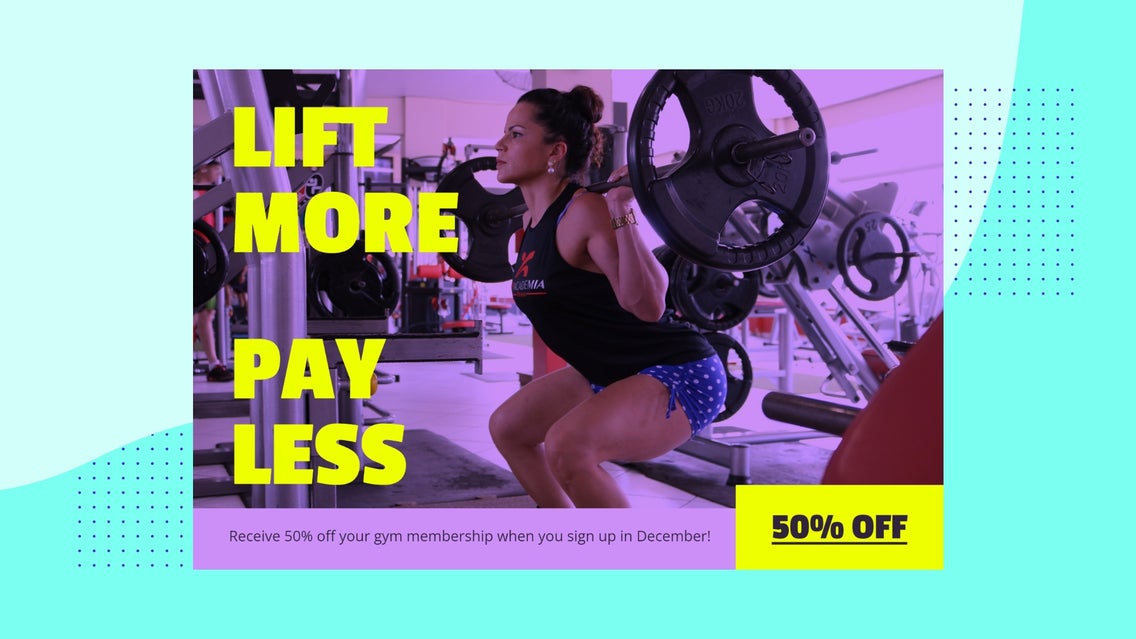 If you own a business, you obviously want to make a great impression on whoever sees your marketing materials. But to get that perfect shot takes a lot of effort. Just getting started may require hiring actors, renting professional camera equipment, and spending hours editing the chosen shot.
How to Create Your Own Marketing Materials With Stock Images
Fortunately, stock photos are available in the BeFunky app, and can be used to create mailers, business cards, brochures, or other marketing material without the hassle. Here is a quick tutorial on how to get started:
Step 1: Pick a Template
For this tutorial, we are going to make a postcard mailer. But if you want to create something different, head to the Graphic Designer by clicking this link. The postcard templates include front and back designs, so be sure to keep the two that match. Choose whatever template suites your needs, and click Use This Template.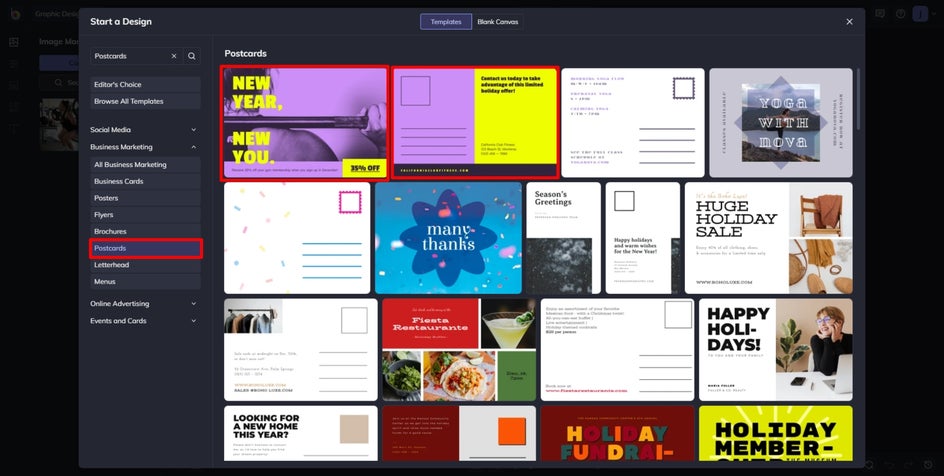 Step 2: Pick Your Stock Images
Our templates use their own stock images as placeholders, but they are not always suited for your message. Use the Search Stock Images button found in the Image Manager tab, to begin browsing.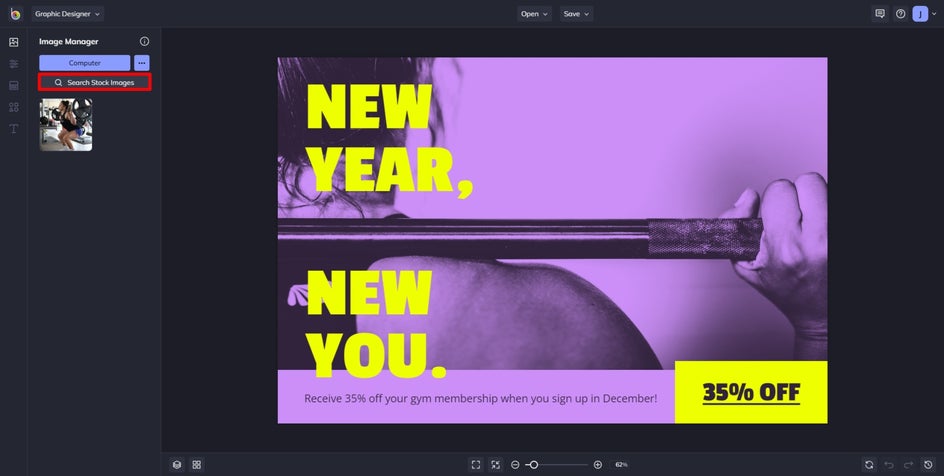 Use the search bar to narrow results to those relevant to your business. This tutorial used the search keyword "lift" to find images relevant to our end-of-the-year gym promotion.
Step 3: Customize the Template
When you've selected an appropriate stock image, it'll appear in your Image Manager. Drag it onto the template to insert it. Next, double-click on the text in the template to change the messaging.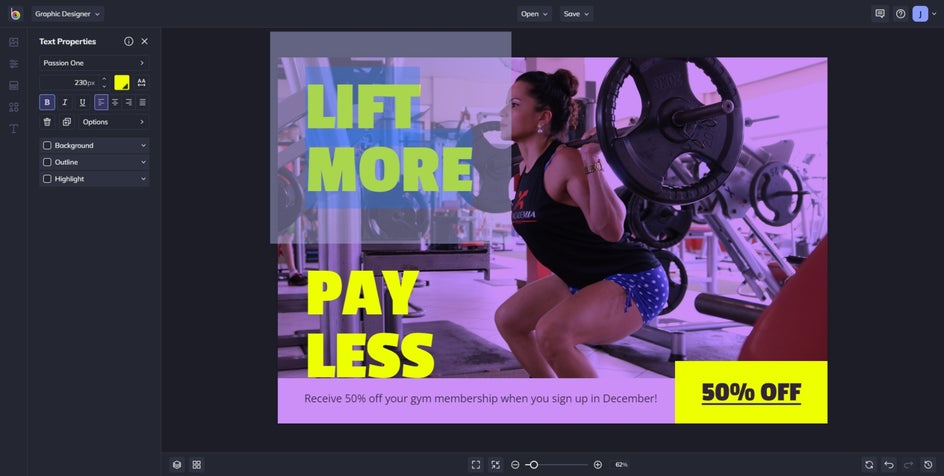 Step 4: Save Your Design
Click the Save button to save your design to the location of your choice. Saving it as a PDF is best for printed marketing materials, whereas something your posting on social media can be saved as a PNG. You can also save your design as a project if you want to reuse the template for a campaign.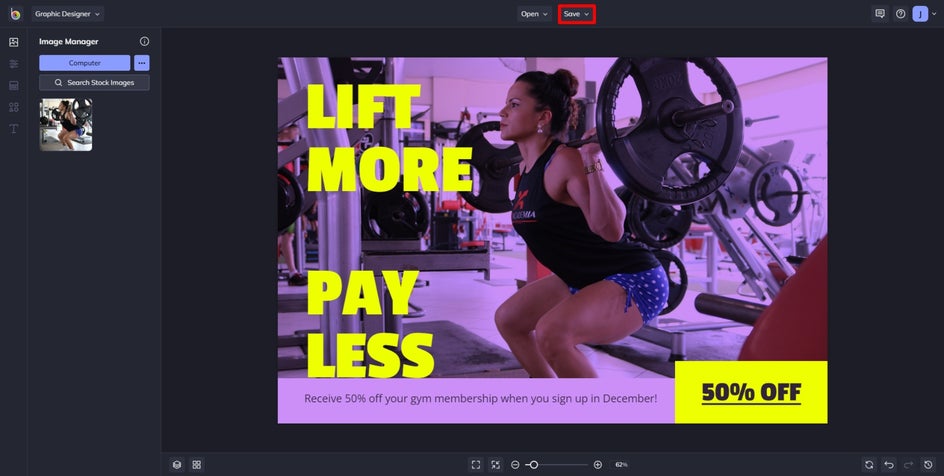 Finished Product
As you can see, we took a template that was close enough in subject and customized it to make it specific to our example fitness business. It's super easy to use BeFunky's Stock Image Library to create your own marketing materials.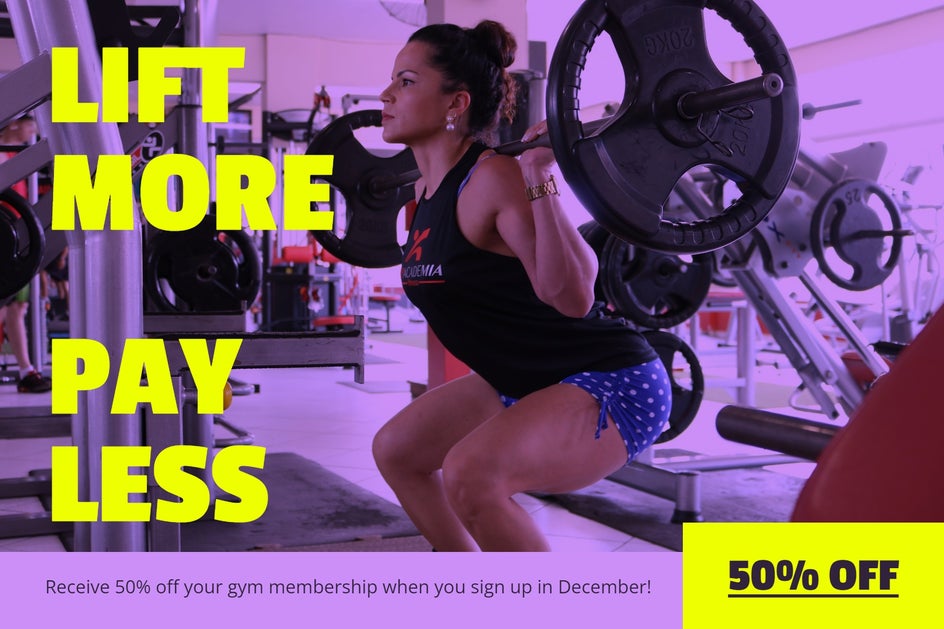 Stock Images for Business Marketing – Inspiration
Next, let's take a look at some other marketing materials that you can make using stock images!
Postcard Mailers
Being an excellent hairstylist doesn't make you an excellent photographer. Using stock models can be a great option for showing prospective clients what sort of looks you are known to create. Use a selection of models on a postcard mailer that can be sent right to people in your area.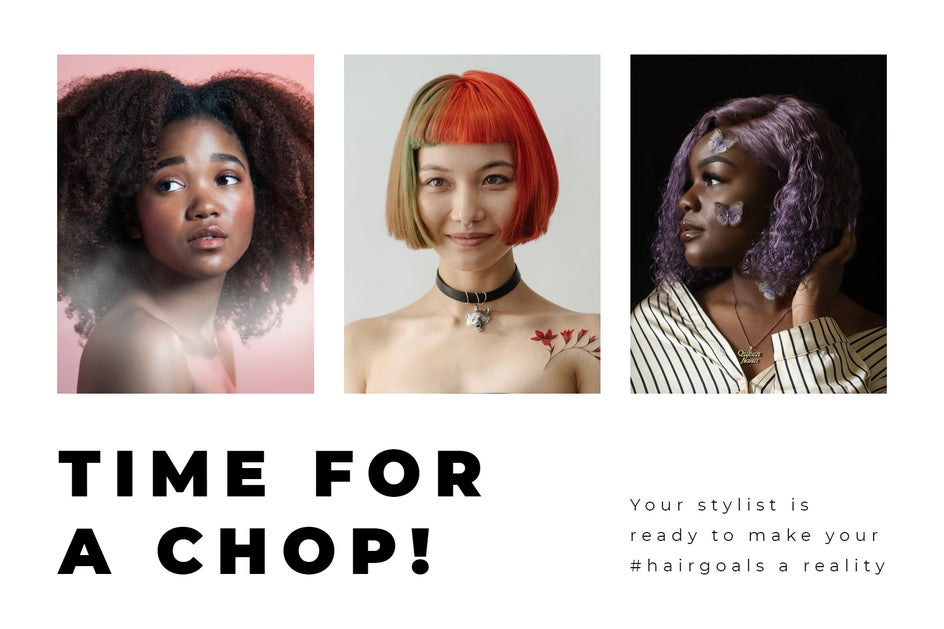 Business Cards
Business cards give a lasting impression to people who may be interested in contacting you later for your services. For this example, we used a stock image because food made to be eaten may not have a photogenic composition, and your time is better spent sharpening your cooking skills than learning the art of food photography.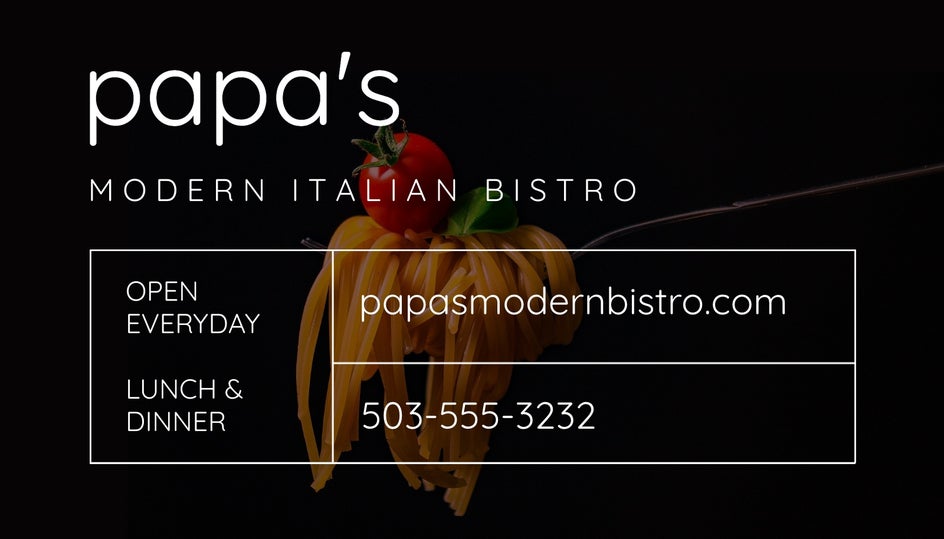 Brochures
Tri-fold brochures are a staple of marketing, but with so many panels to fill out, it can be hard to have enough images. A good travel brochure can be started with some beautiful scenic images of your advertised destination, as well as some stock photos showing the nearby wildlife or activities available.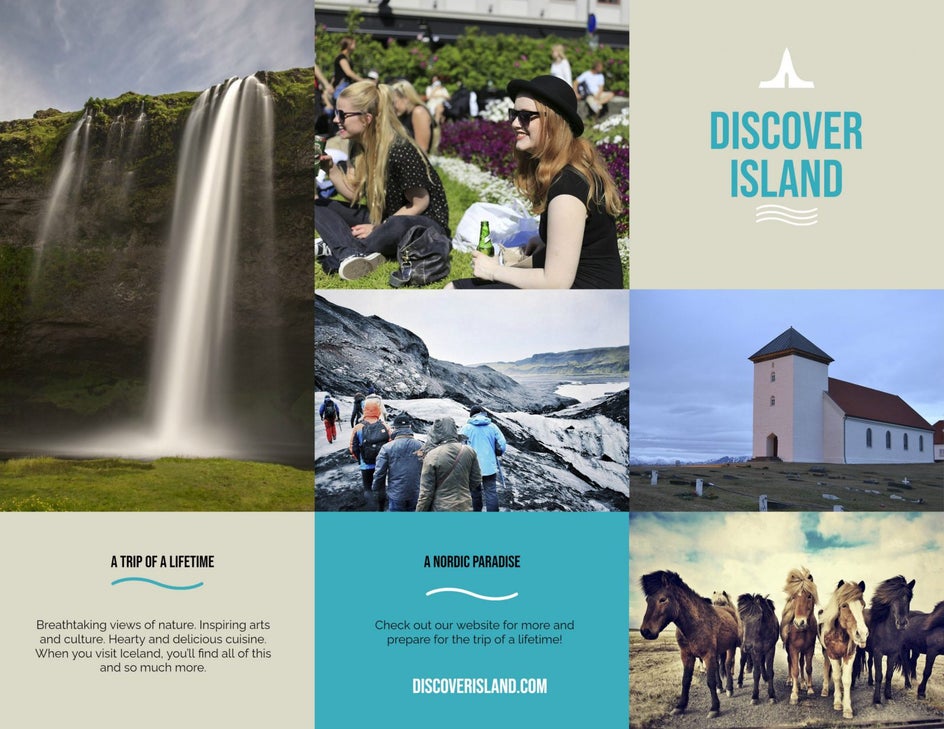 ---