Do You Mean Business?
Great business cards start with a professionally designed template from BeFunky.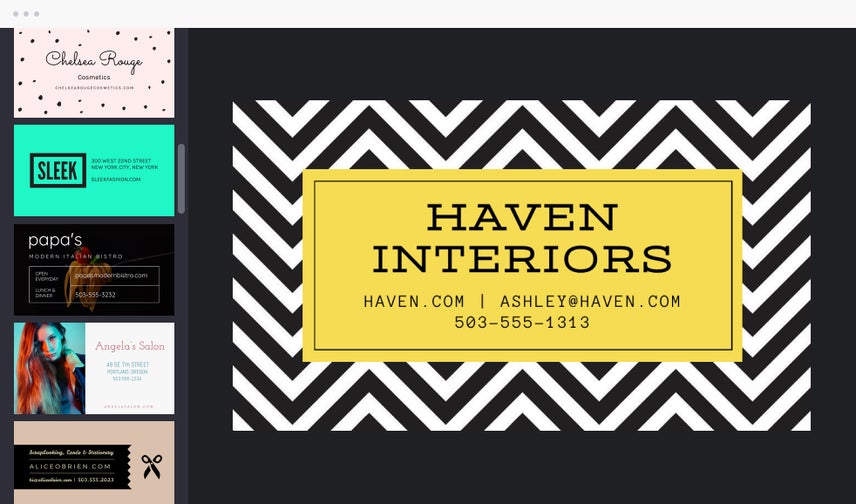 Business Cards Keep You Connected
First impressions matter, but there's more to success than just looking sharp. Having a beautiful business card will make your brand or business appear as compelling as can be. And don't forget that business cards are still the quickest, easiest, and most personal way to share your information and make connections – even in today's digital age.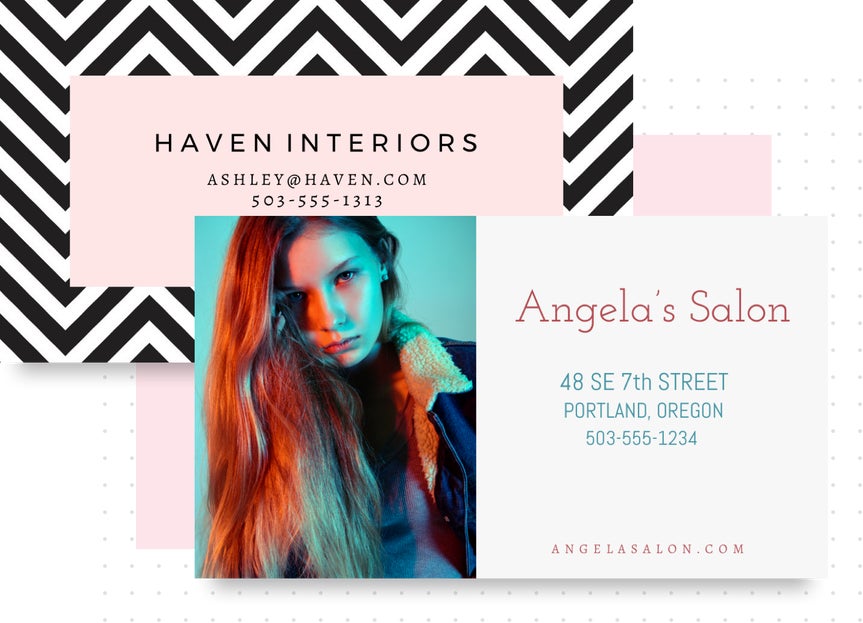 We Make Looking Good Look Easy
From fun and artsy, to elegant and chic, we've got a business card template perfect for every purpose. Whether you're in the freelance industry, own a small business, or are simply a social butterfly – you'll find a business card design that will reflect whatever you're about. Best of all, each custom template is quick and easy to personalize – all it takes is a few clicks.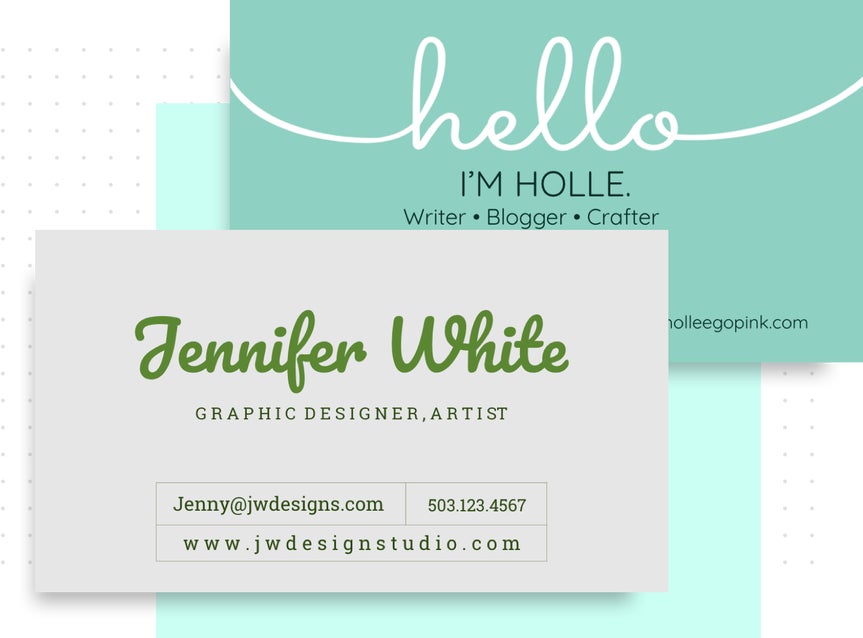 Countless Ways to Put Your Creativity to Work
Creativity is key to any successful business – which is why we empower you with the tools needed to design your own personalized business card. Our easy-to-use Graphic Designer includes an extensive collection of professionally designed business card templates, 50 custom fonts, and hundreds of design elements and graphics – in addition to millions of available images from Pexels and Pixabay.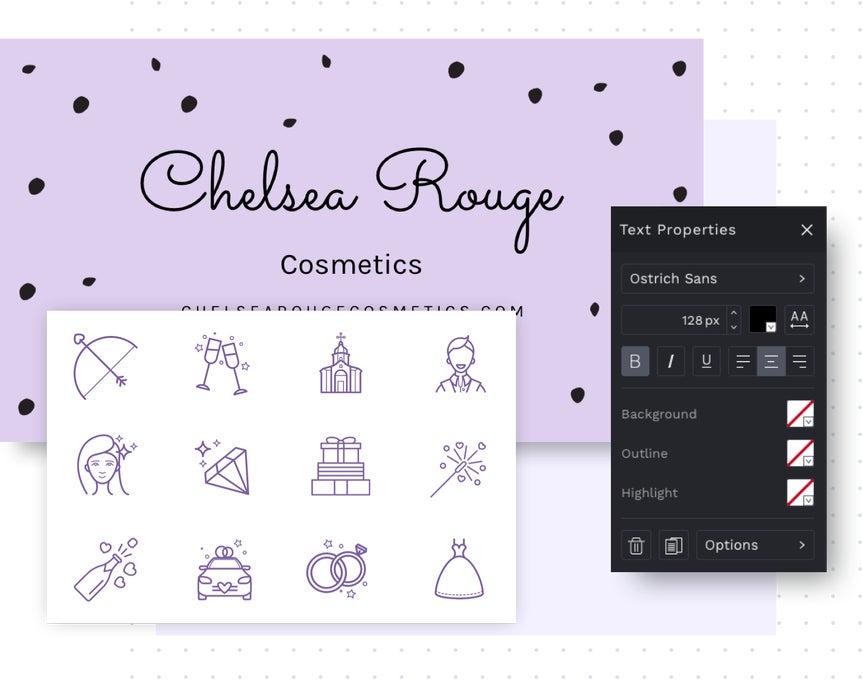 How to Design a Business Card with BeFunky
Jumpstart your design with a customizable business card template
01.

Open the Designer

Open BeFunky's Designer to the Business Card Templates
02.

Choose a Template

Select the template you'd like to start with
03.

Personalize It

Swap out the existing business logo and the text with your info
04.

Export it

Export your new business card for sharing and printing
Business Card Templates by BeFunky