Lens Flares Shine a New Light on Your Photos
Master the art of the lens flare with innovative and easy-to-use effects!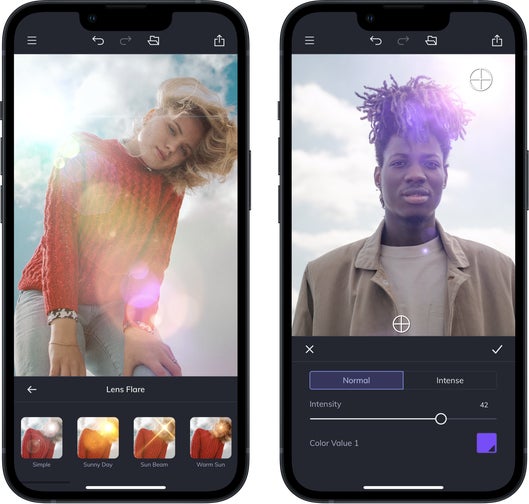 A Bold Expression of Light
Lens flares are an art form of their own. You can use them to create unique effects, capable of evoking drama in your photography. Enhance the sun and set golden horizons aflame. Harness rays of light to emphasize a sun-drenched appearance. Add geometric patterns and beams that radiate with color. With our Lens Flare effects, you'll find countless ways to easily amplify the beauty and creativity of your photography.
Take Photo Realism to New Depths
Our Lens Flare feature adds a realistic effect to your photo by replicating the light entering and reflecting off a camera lens. It adds beautiful streaks of light, flecks of rainbow colors, and other naturally occurring photo effects to create an "in-the-moment" style for your photography.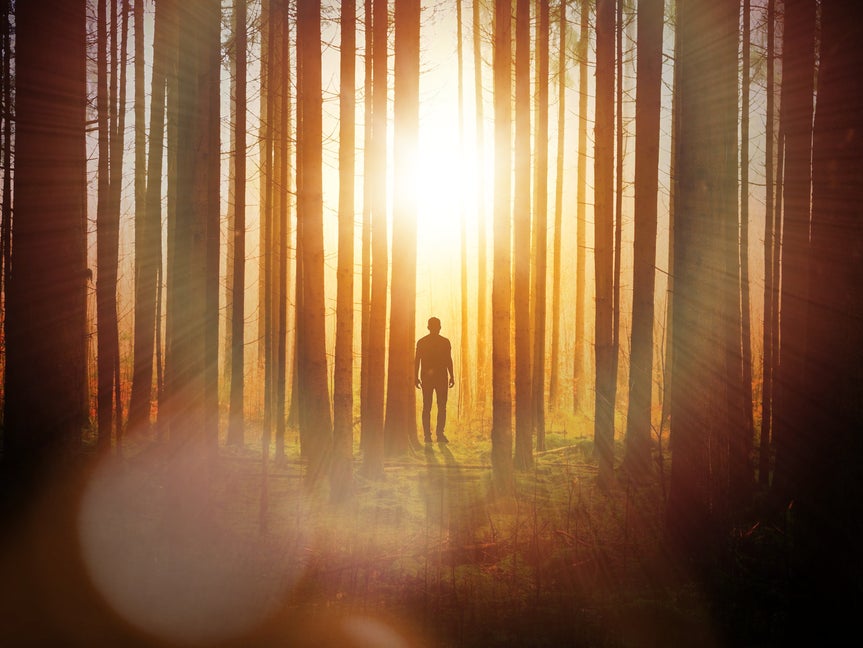 Innovation You Won't Find Anywhere Else
Our Deluxe Edition Lens Flares are exclusive to BeFunky's Photo Editor. Nowhere else will you find tools that give you the ability to harness the power of light and create alluring effects the way BeFunky does. Try our Simple, Realistic, Flash, and Sunny Day Lens Flare effects to enhance the natural elements of your image. Use Nova, Elysium, and Laser to transform everyday landscapes into surreal dreamscapes. Or, use Spotlight, Performance, and Iris to create incredibly powerful lens flares and photographs.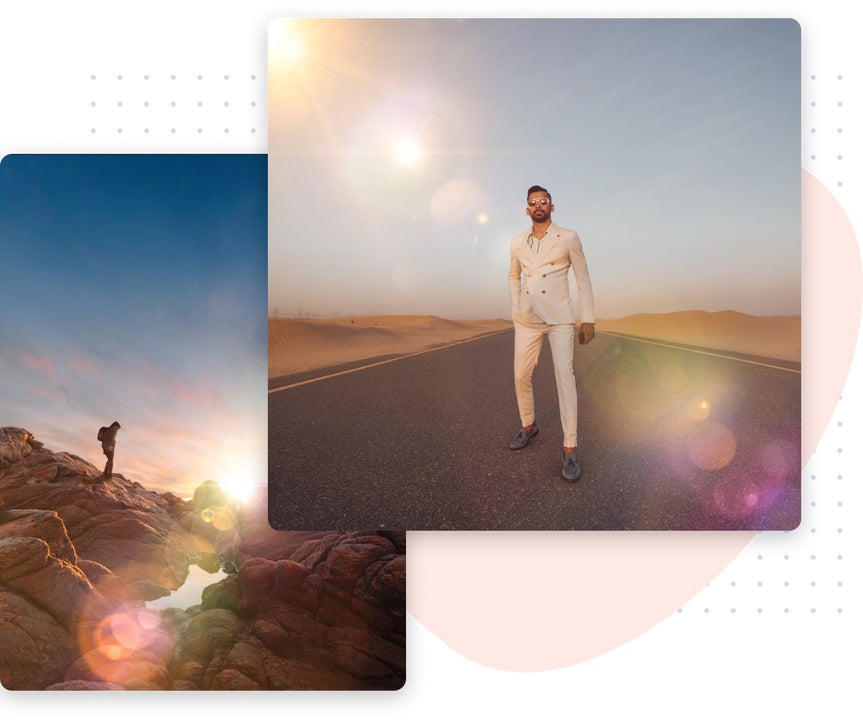 How to Create a Lens Flare in 4 Steps
Shed new light on your photography!
01.

Choose Lens Flare

Open BeFunky's Photo Editor and choose Lens Flares from the Effects section.
02.

Select a Flare Effect

Select one of our Lens Flares.
03.

Adjust the Effect

Adjust intensity and place the Lens Flare over your image.
04.

Apply and Save

Apply the effect and save your image!
Enhance Your Photography With a Lens Flare