Edit Your Photos With A.I. Technology
Transform your photos from ordinary to extraordinary with our Artificial Intelligence tools!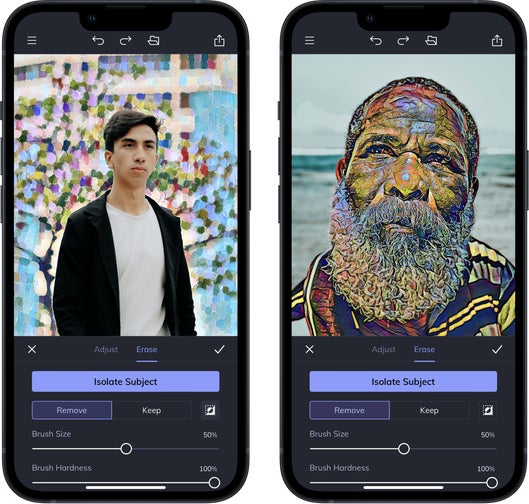 Introducing the Latest in A.I. Photo Editing
Think you can't capture exceptional images without the latest and greatest camera gear? Here's the good news: thanks to our A.I. photo editing tools, you can take an ordinary image and make it look extraordinary – all with the single click of a button! Using Artificial Intelligence, these impressive tools are able to detect the subject in your image to enhance it, remove the background around it, apply photo effects where you want them, and more. They essentially do the hard work of photo editing for you, saving you both time and effort! These A.I. tools were built in-house by our team and extensively tested to give high-quality results, meaning they won't let you down. In fact, our A.I.-powered tools embrace machine learning and are therefore constantly learning more every single time you use them. How cool is that?!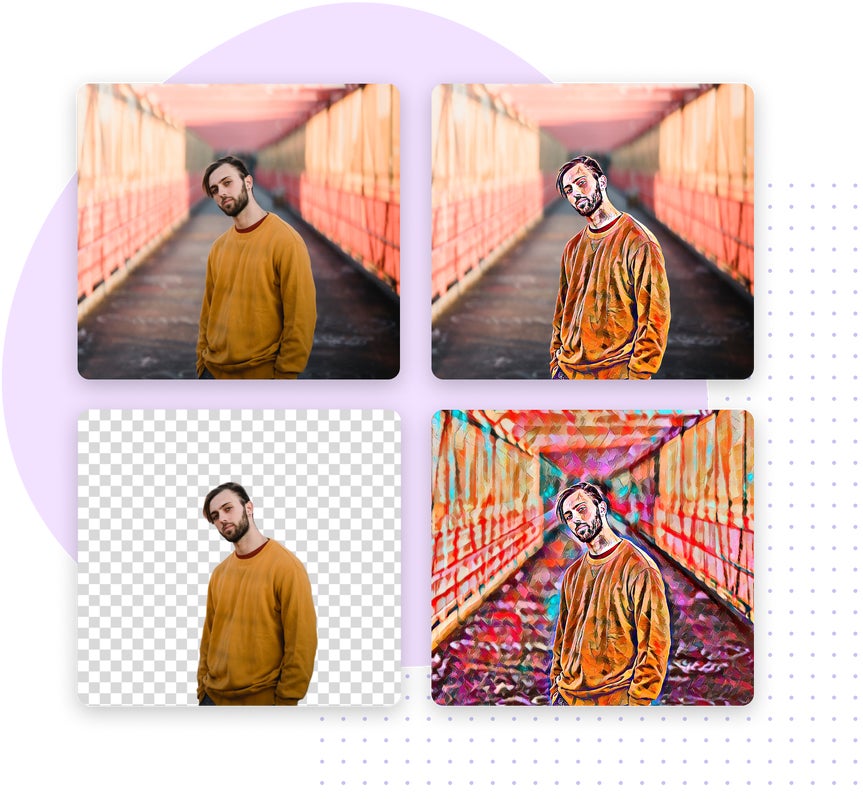 The Ultimate Image Enhancement
Unless you've watched countless tutorials online or studied photography, you might not know how to expertly edit a photo to make it look its best. There are hundreds of tools and effects available, and often, it can be difficult just knowing where to start! This is where our A.I. Image Enhancer tool comes into play, as it helps create images that look professionally edited – minus the learning curve on your part. It gives your photo an all-in-one edit to balance exposure, adjust contrast, and enhance the colors in your photo without making them look oversaturated. It's also fully adjustable, giving you control over the amount of editing you apply to your image. What's more, the A.I. Image Enhancer is perfect for any kind of photo – so whether you prefer capturing landscapes, cityscapes, portraits, food photography, or anything else you can think of, we've got you covered.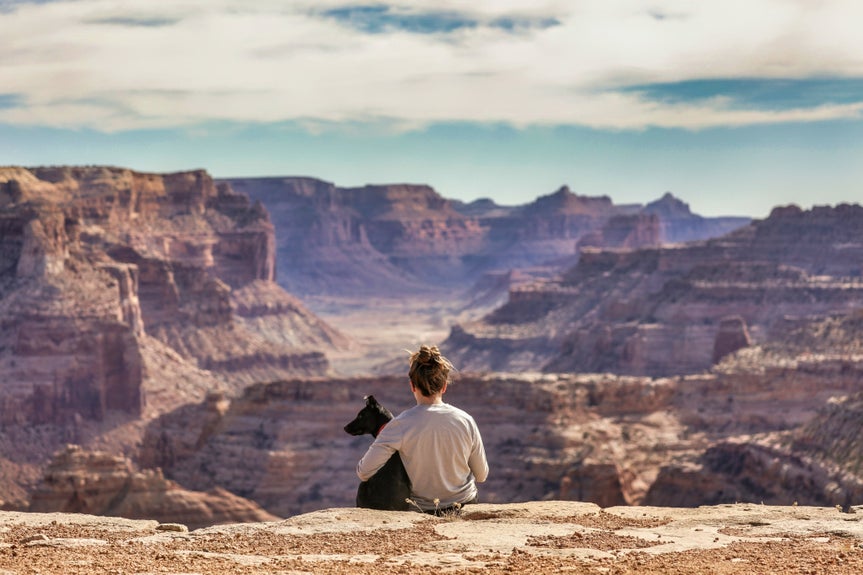 Remove Backgrounds With Ease
If you're not already familiar with our Background Remover, prepare to be amazed! This tool is also available in our Photo Editor and it works by detecting the subject in your image and erasing the background around it or replacing it with a solid colored background instead. Forget the lengthy process of manually removing your image's background; because with the Background Remover, all it takes is one click. Plus, there's no need to learn complicated software! There are so many cool things you can use this tool for, whether it's creating cohesive product photography, replacing busy backgrounds, creating image layers for graphic design projects, and more.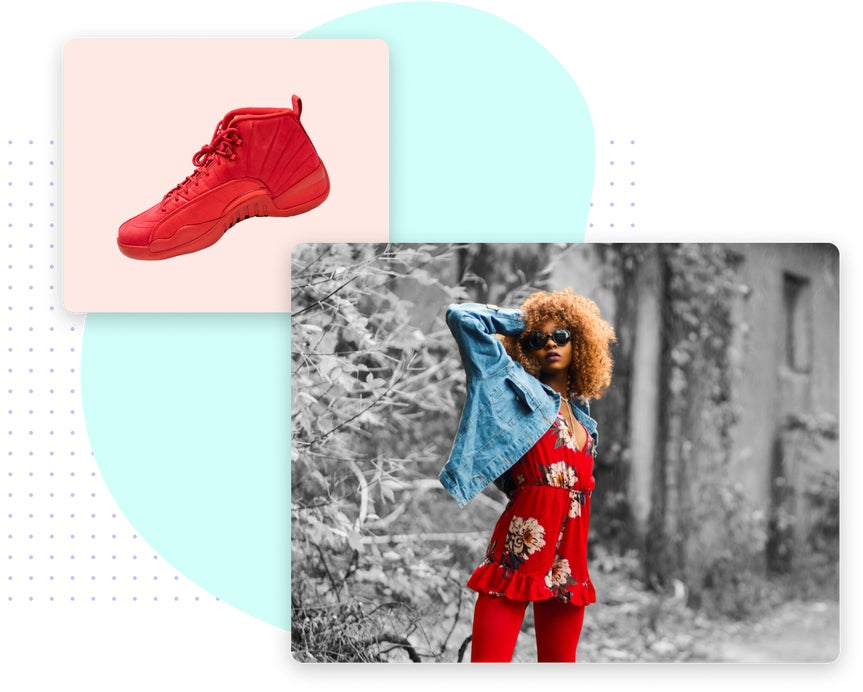 Level Up Your Selfie Game
What if we told you that you can also make your portraits or selfies look professionally retouched with the power of Artificial Intelligence? Nope, you're not dreaming; with our A.I. Portrait Enhancer, you can instantly bring out the natural beauty of your subject with simple, one-click corrections. The tool balances exposure to make the entire photo look stunning, while evening skin tone, erasing blemishes (without over-smoothing), brightening eyes, whitening teeth, and keeping everything looking realistic. It's part of our extensive collection of Touch Up tools that help create amazing portraits and self-portraits with ease. Your selfie game just got a whole lot stronger!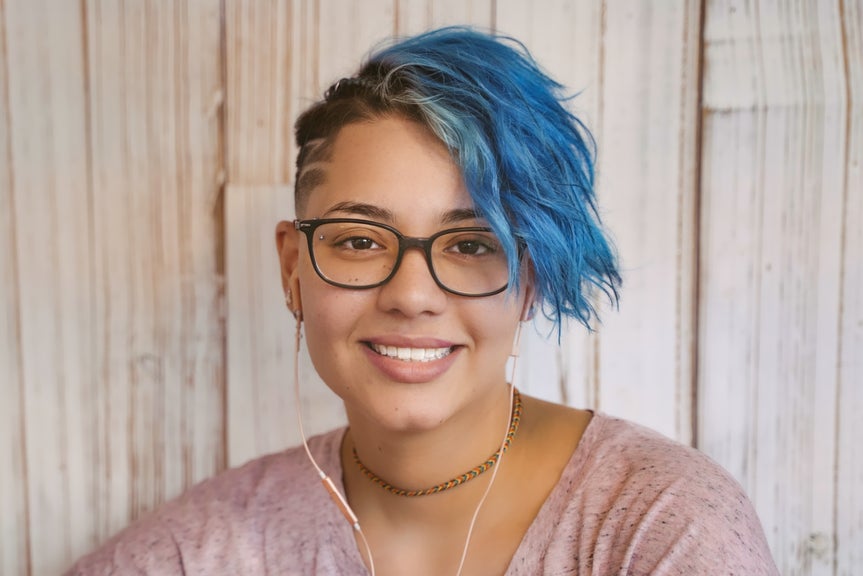 Unleash Your Inner Artist
Just when you thought it couldn't possibly get any better, we've got one more trick up our sleeves. You see, our Photo Editor is also home to our exclusive Artsy effects, which turn your photos into stunning works of art in tons of different styles – all in one click! These Photo to Art effects aren't available anywhere else, and include everything from the famous Cartoonizer and painterly effects like Watercolor and Oil Painting, to Digital Art, Pencil or Ink Sketches, and more! Best of all, each Artsy effect is built by our team of developers to pair perfectly with your photos, so they automatically detect the subjects, lines, highlights, and shadows in your images to seamlessly transform your entire photo into a work of art. That's the power of A.I. photo editing! There's no extra work necessary on your behalf. In fact, you don't even need any art skills to bring these effects to life, as our Artsy effects will do all the work for you in a single click.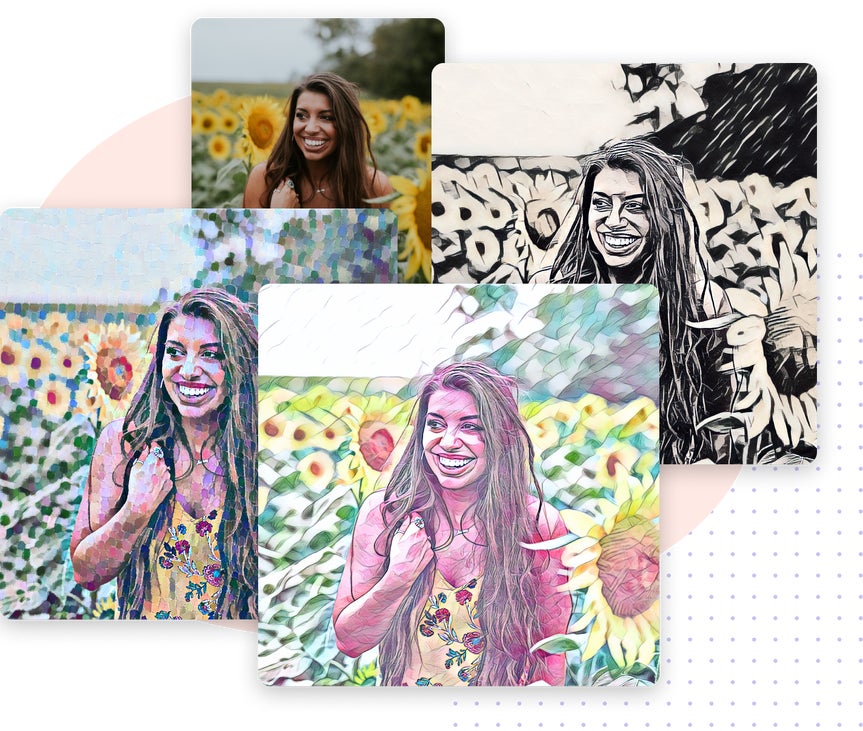 Perfect Your Images With the Power of A.I. in One-Click