Enhance Portrait Photos With a Single Click
Artificial Intelligence-powered photo enhancer – built specifically to retouch portrait photos.
A.I. Powered Portrait Photo Enhancer
We know that manually editing your portrait photos can be a daunting process. Learning the ins and outs of complicated photo editing software can be tedious and time-consuming, and you still may not get your photos looking the way you want. This is where our A.I. Portrait Enhancer comes in. Liberate yourself from the constraints of complicated photo editing tools and retouch your photos with a simplified, single-click approach. Powered by Artificial Intelligence and paired with our industry-leading photo editing experience, you'll get stunning, high-quality portraits with only one click of our A.I. Portrait Enhancer. This tool does the work of multiple photo effects; it'll brighten images shot in low lighting, reduce imperfections and blemishes, whiten teeth, reduce red eyes, and more with only one click. And the best part is it'll keep your high-resolution photos at high resolution!
Enhance Exposure of Your Images
Underexposed portraits are more than frustrating. They can often ruin an otherwise perfect image. Trying to get the best-looking photo by manipulating the settings on your camera or testing the limits of phone photography can be exhausting, not to mention it can put a damper on your creativity. Your focus should be on capturing your best picture, not worrying about photo quality and the editing process. Our A.I. Portrait Enhancer was explicitly built to retouch portrait photos. It uses Artificial Intelligence to analyze your photo to correct exposure, helping to illuminate the photo's background and enhance the subject in your image, giving your portrait a high definition look. In one click, it'll enhance your image by intelligently defining and refining the highlights, shadows, overall brightness, and contrast of your image automatically, without losing quality.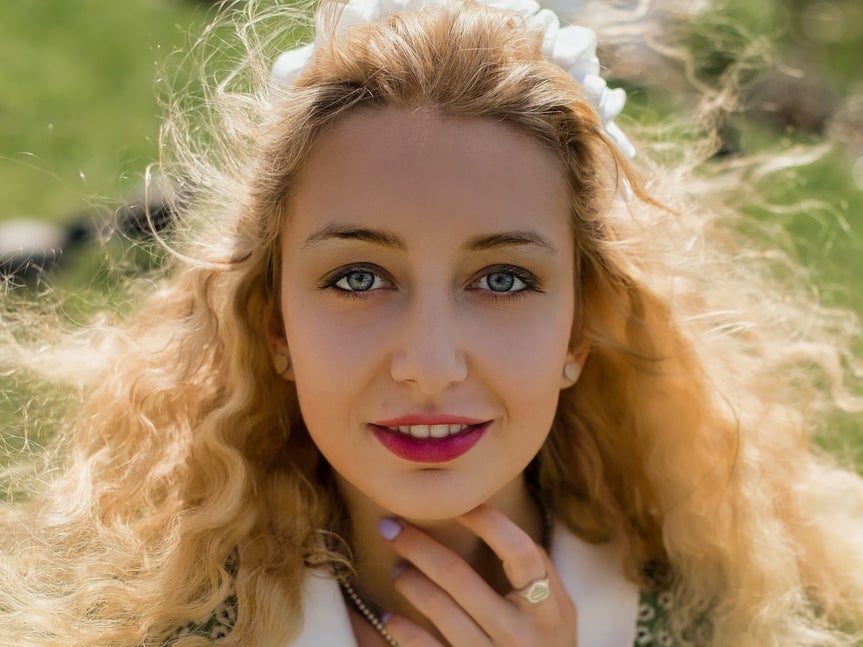 Achieve Naturally Glowing Skin
Many photo editing tools used for face retouching can leave your image looking like you came off the page of a storybook. No one wants this unrealistic image quality, especially when sharing photos online. No more will you have to deal with an image enhancer that leaves skin looking flat and lifeless. Our A.I. Portrait Enhancer uses Artificial Intelligence to analyze your photo and automatically minimize the appearance of blemishes, wrinkles, and uneven skin tones, without taking away your overall photo quality! This image enhancer is a powerful edition of our face retouching Perfect Skin tool. The tool utilizes frequency separation, an image editing technique used to preserve the natural skin texture, freckles, and beauty marks, while evening out inconsistent skin tones, leaving the subject in your image with flawless, natural-looking skin.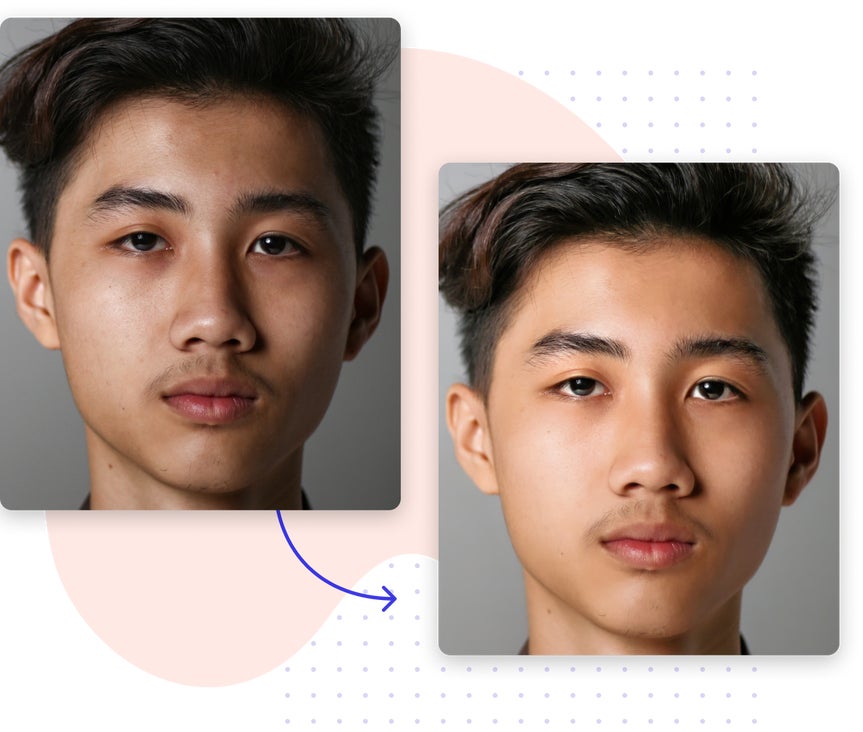 Dramatize the Eyes
They say eyes are the window to the soul, and we want yours to shine in every photo. Our A.I. Portrait Enhancer uses Artificial Intelligence to identify the subject of your image and enhance the contrast of their eyes by increasing the brightness of the whites and helping the eye color pop. This tool will save you the time of having to manually edit and fine-tune the eyes of your subject while also brightening and drawing attention to this crucial focal point in your photo. Without losing the details of the eyes, the A.I. Portrait Enhancer can even help fix the red-eye effect caused by capturing images using your camera's flash.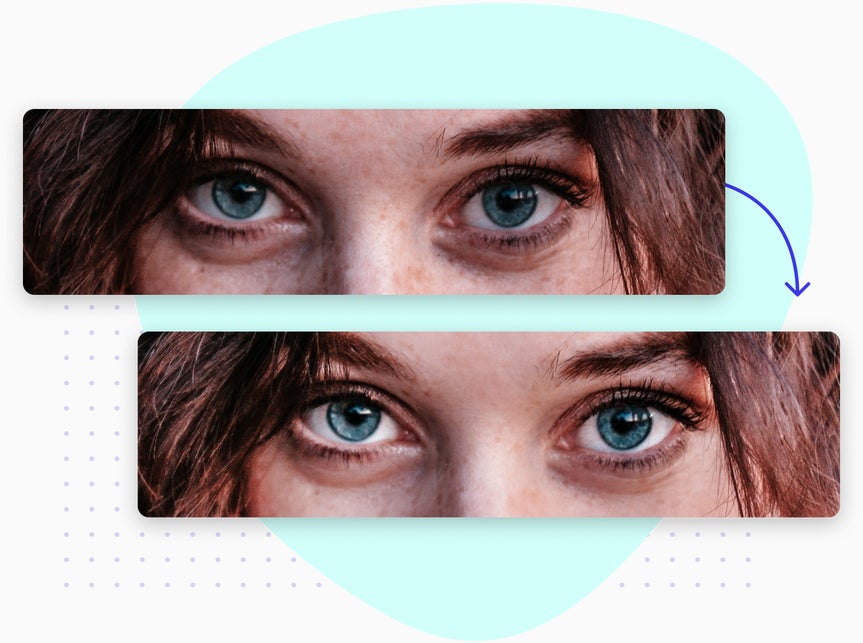 Enhance That Smile
Everyone wants their smile to look its best in photos! We worked to ensure our A.I. Portrait Enhancer whitens and brightens your teeth to appear natural and beautiful, so you don't have to be afraid of showing off your brightest smile in your photos! While other image enhancer tools can whiten your teeth, they often leave you with a fake, glowing smile. This can negatively affect your edited photos, leaving you with a cartoonish appearance in the aftermath.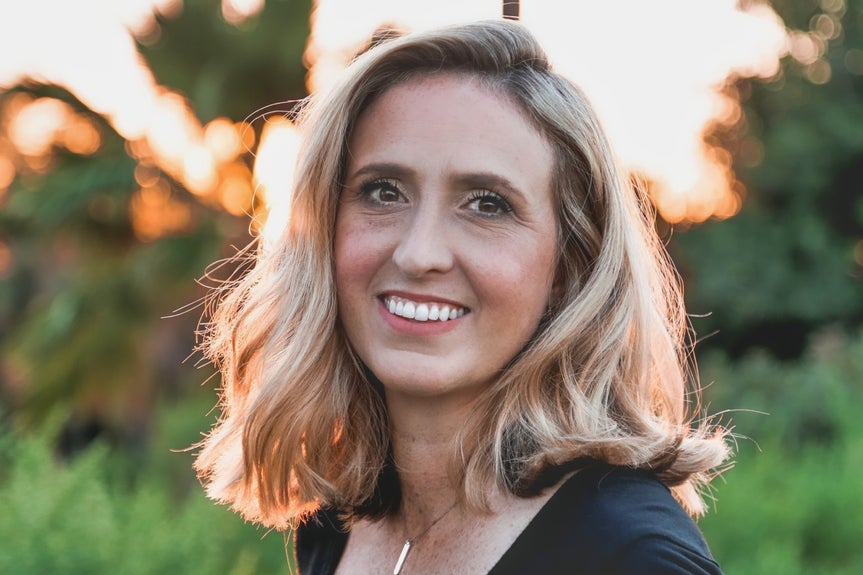 Enhance Your Portrait Photos With BeFunky